Translation Solutions for All Your Needs
Fast. Affordable. Quality.
Focus on the strategy: Hareword will solve the operational complexity and reduce the cost of translating web and corporate content for you.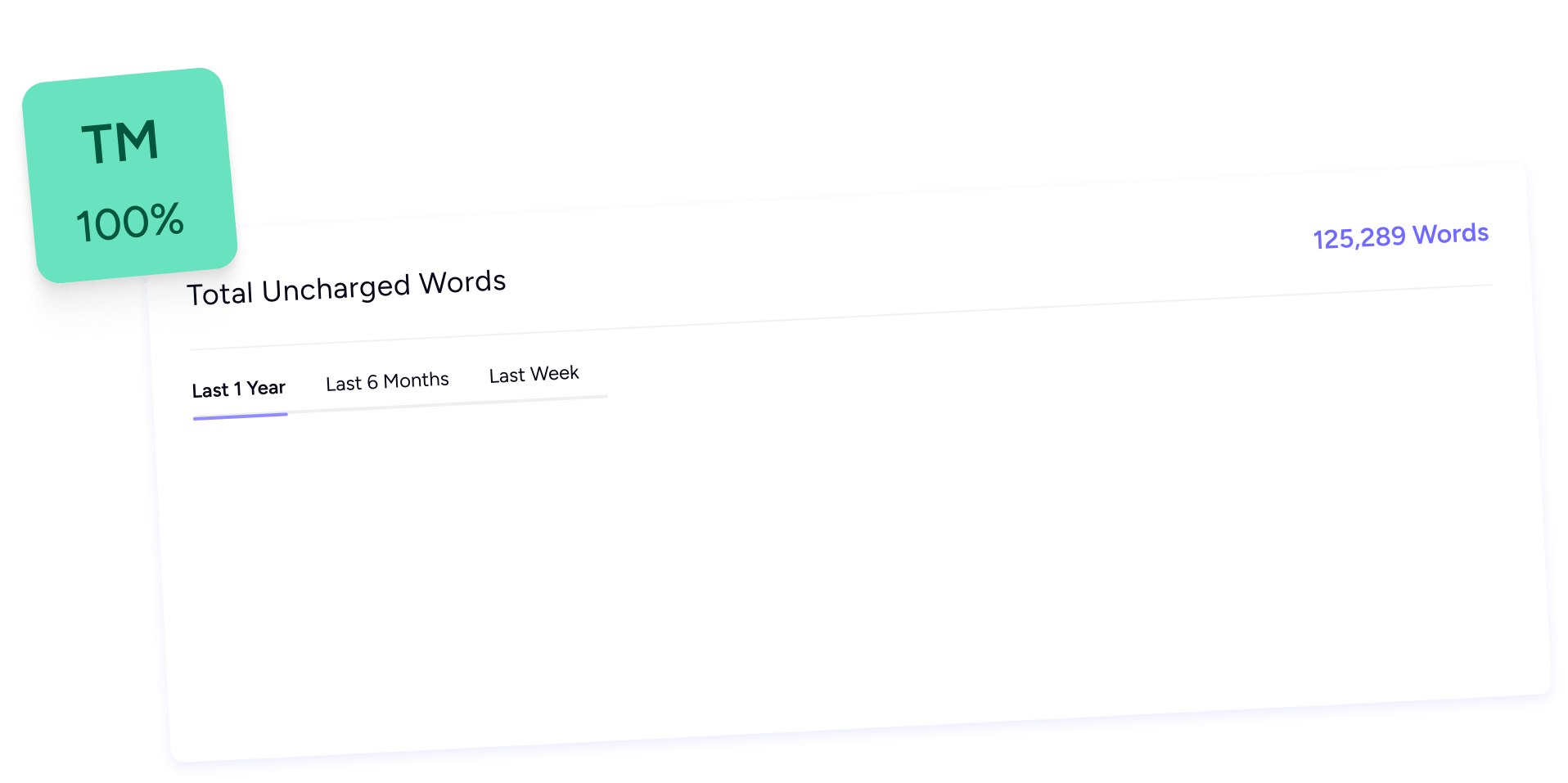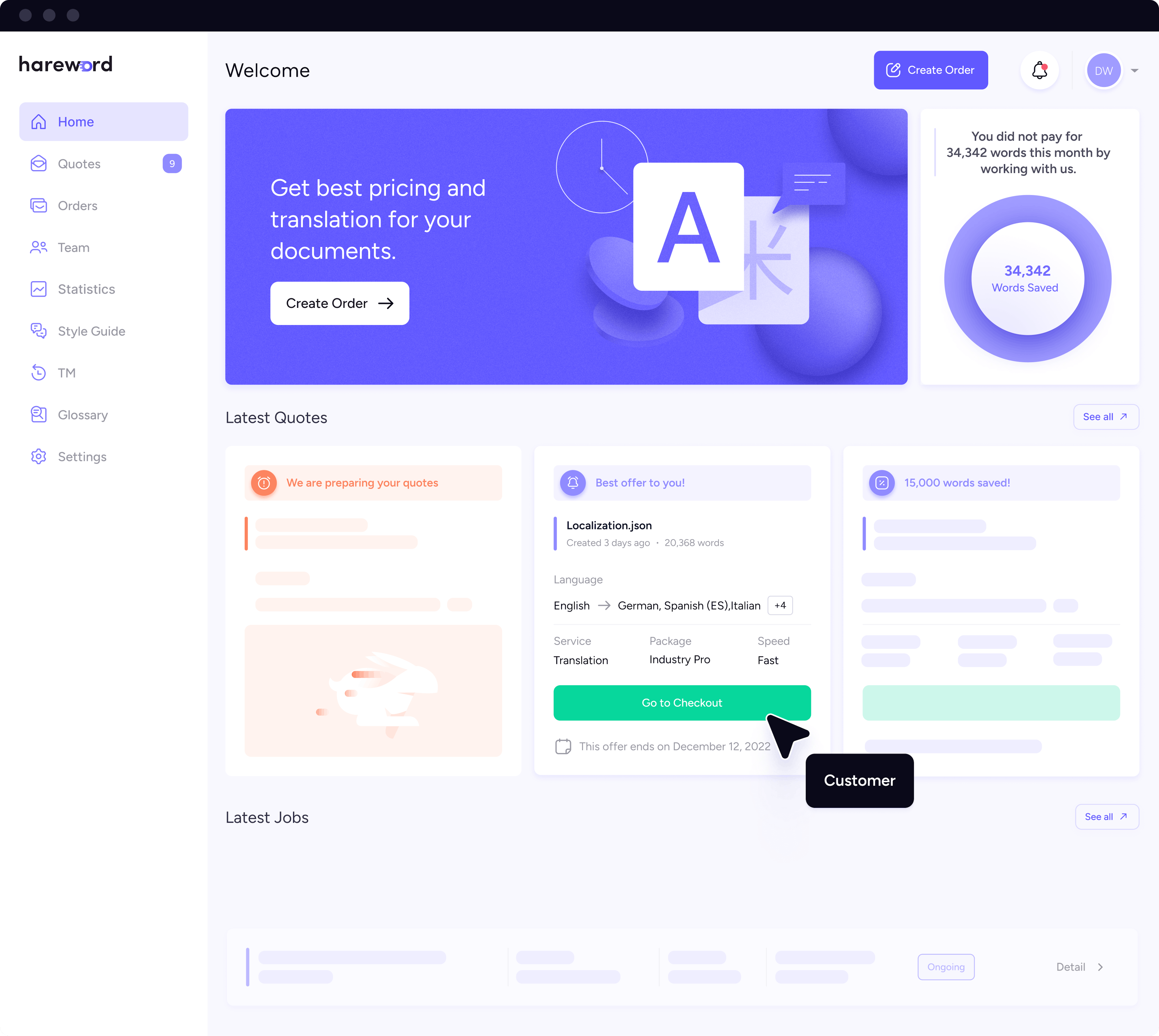 Our customers are our number one priority
You're a few clicks away from quality. Keep up.
1. For starters, create an order
Choose a service type that best suits your needs and expectations. Upload your files and select the language pair. Give your briefs, if any, and choose the type of your content.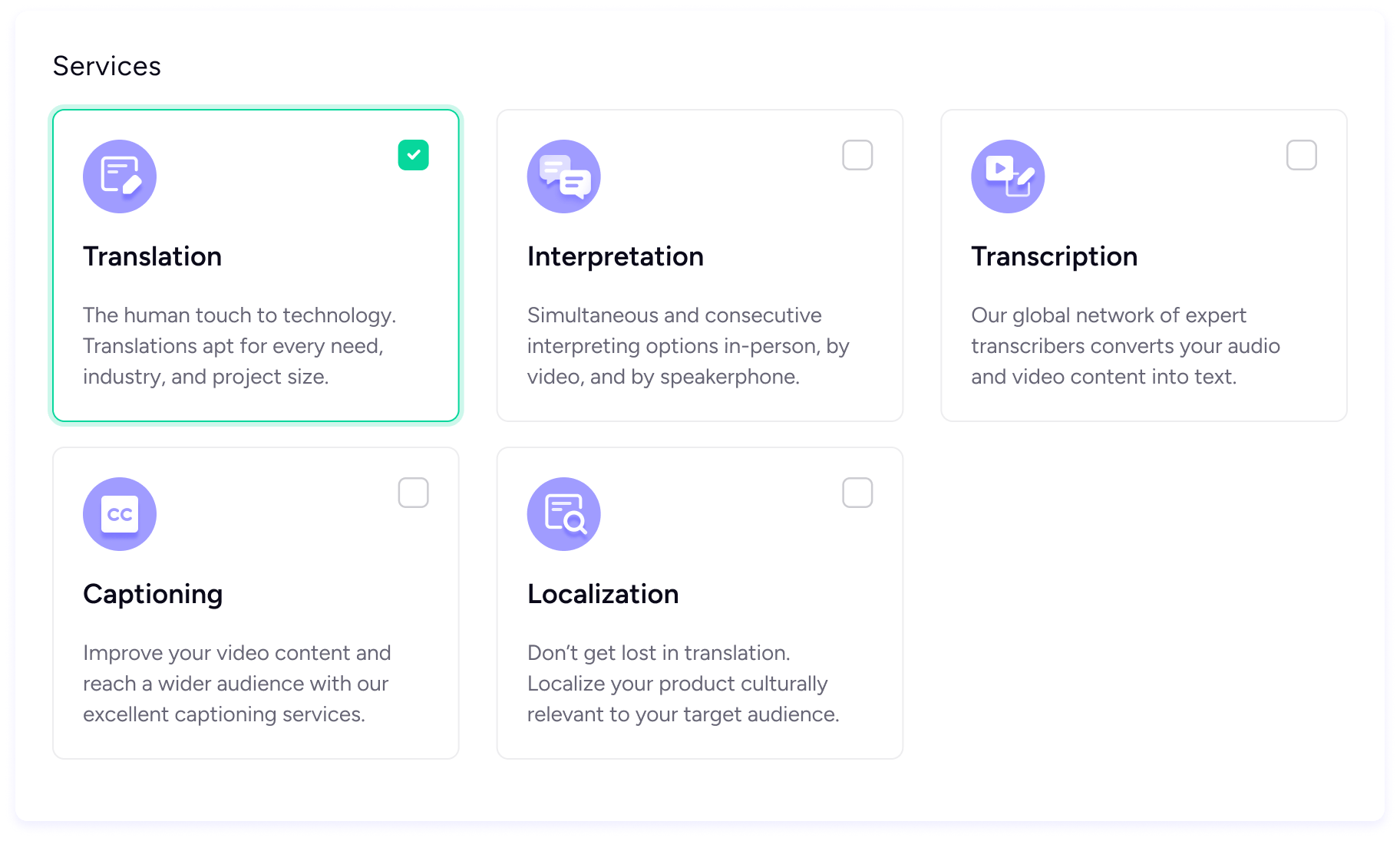 2. The quote is on its way, wait for it.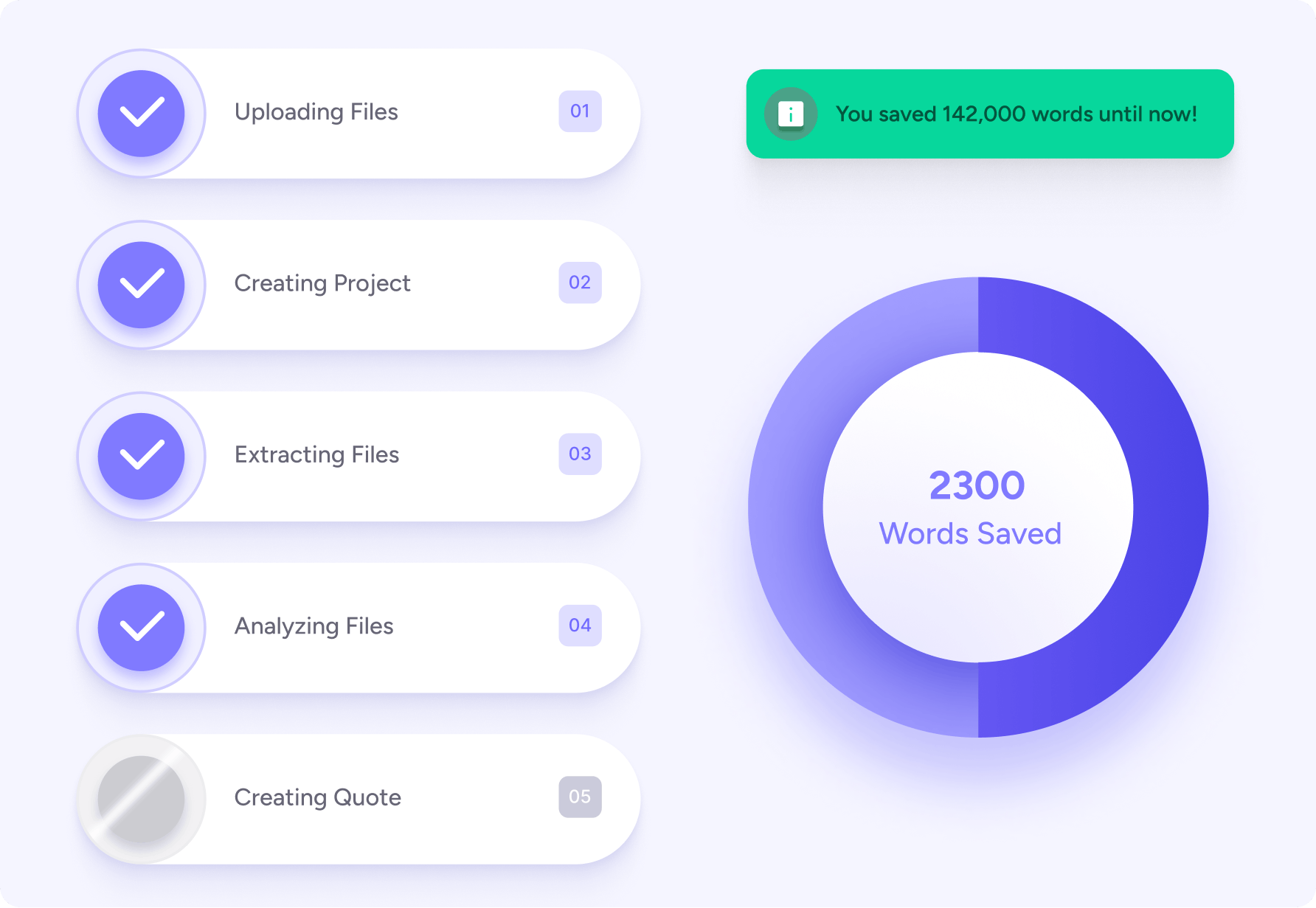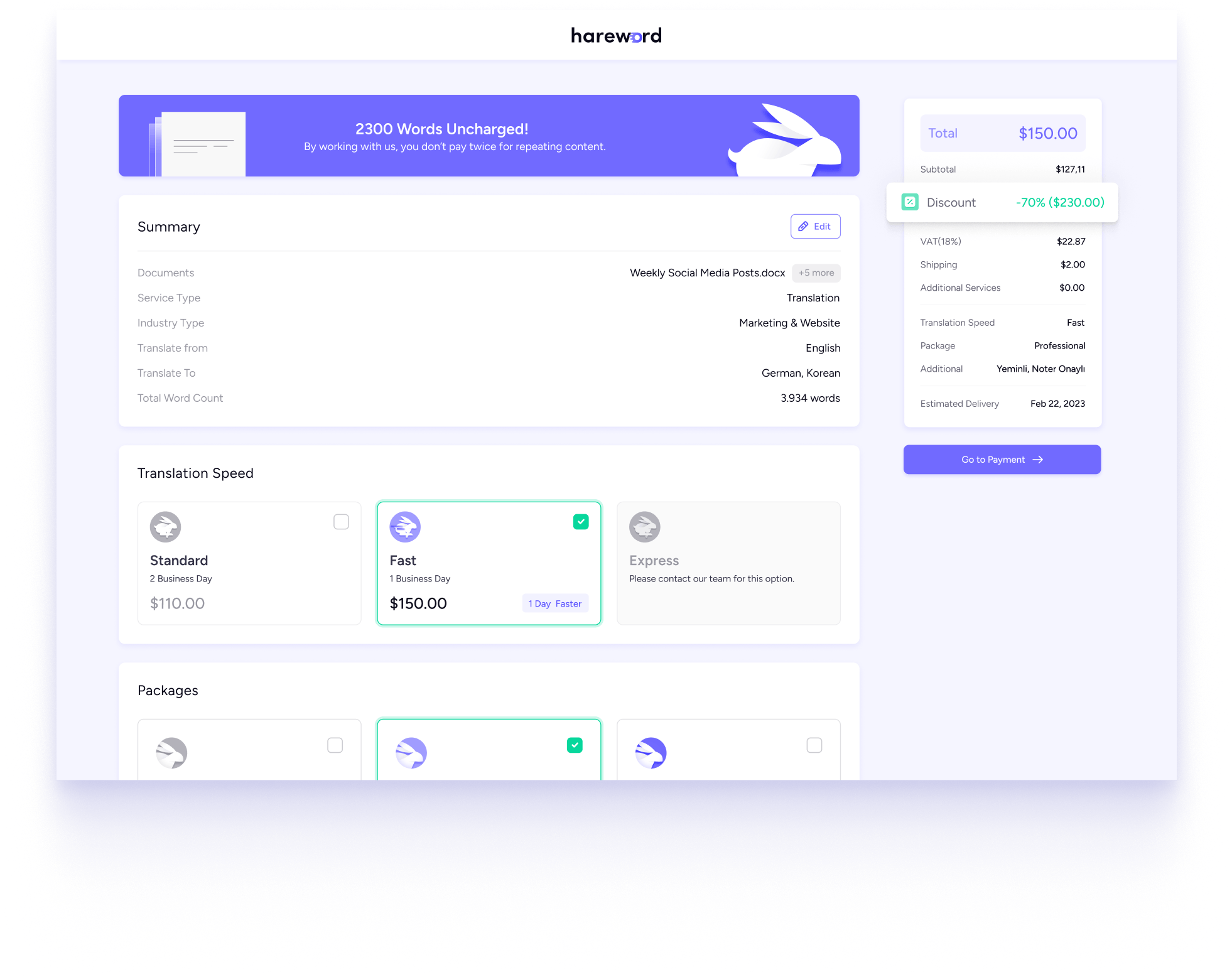 4. Pay, and you're almost there.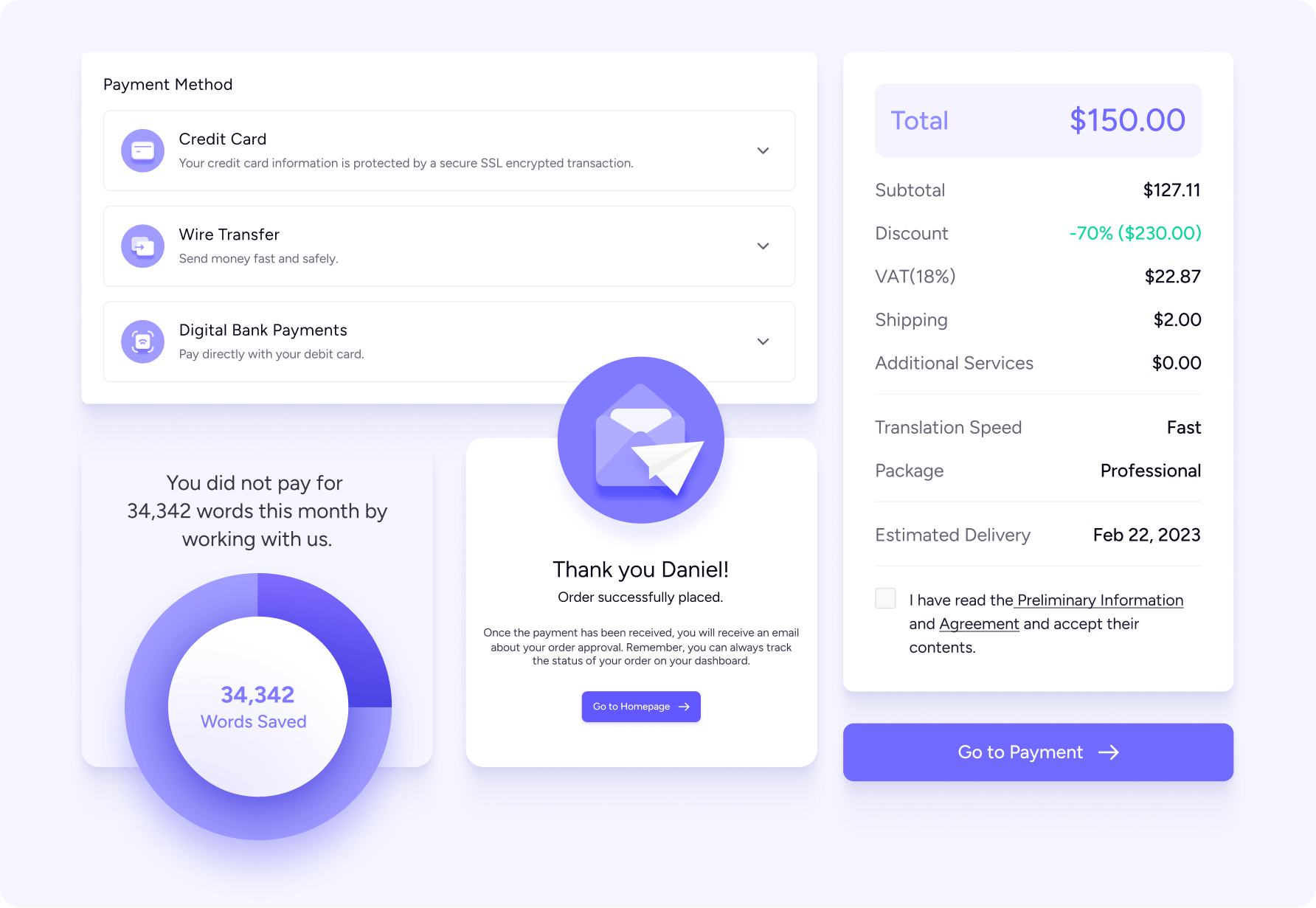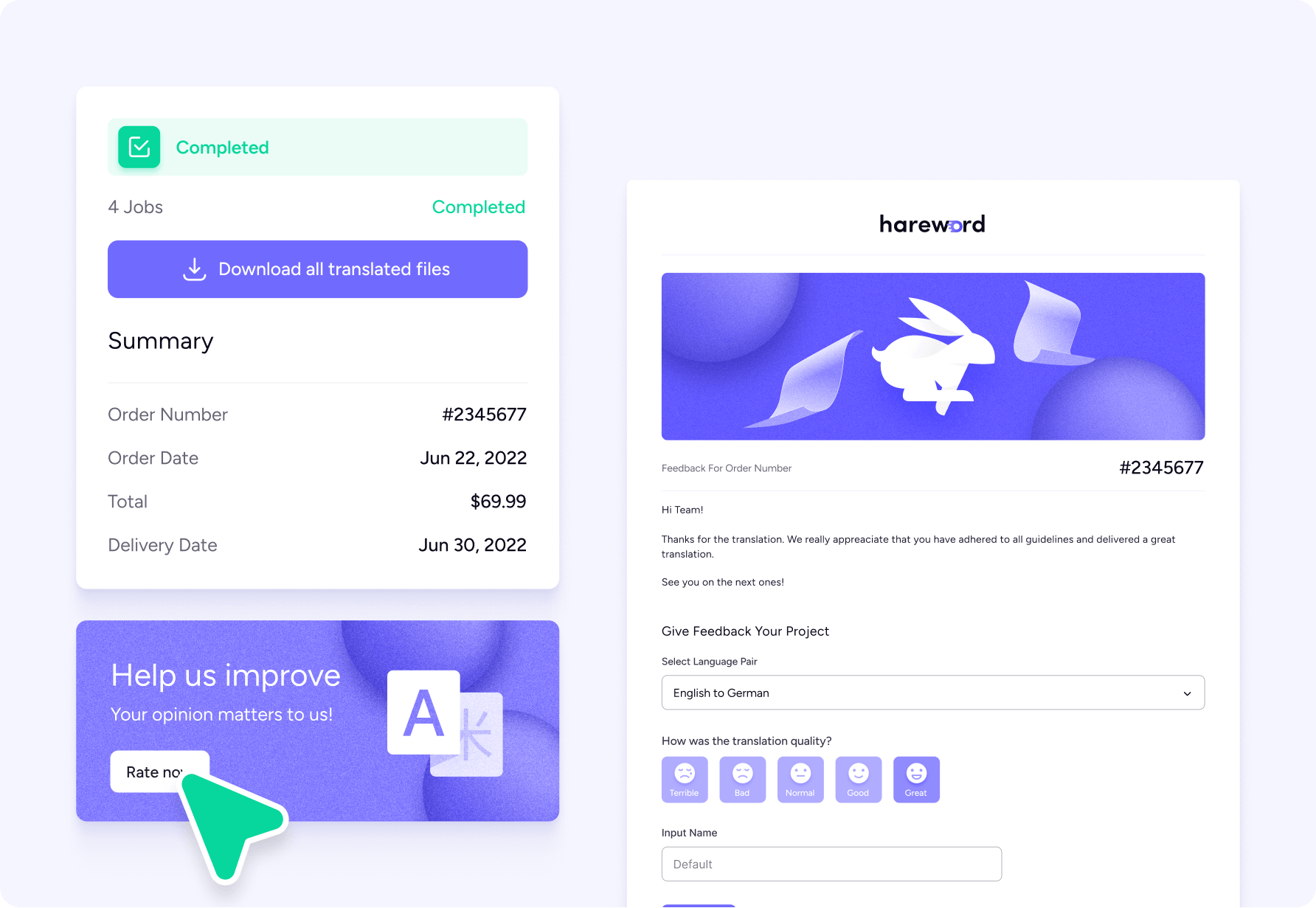 Get a few steps ahead with unique features.
Expert translators and proofreaders are accepted into the platform by passing translation tests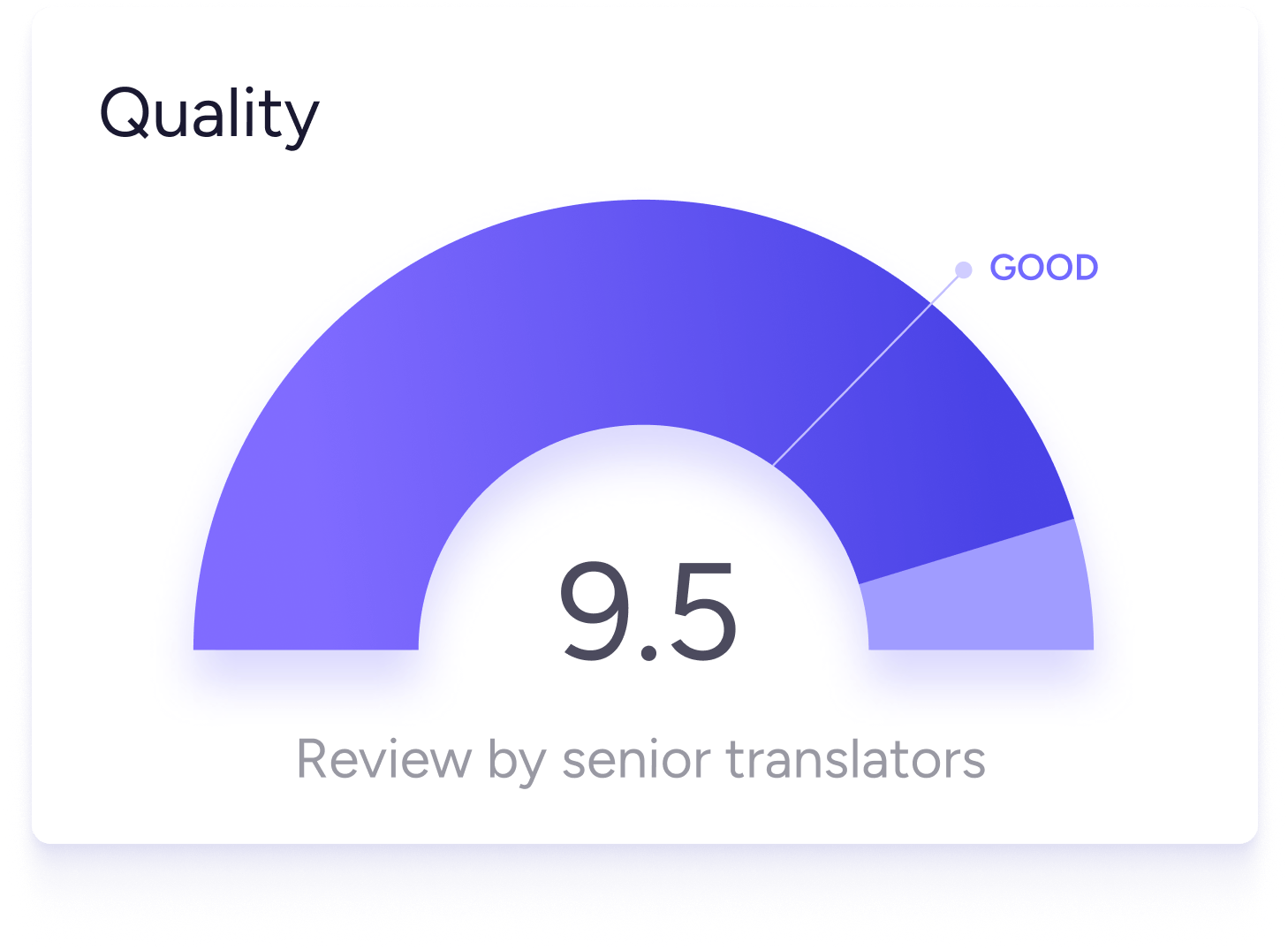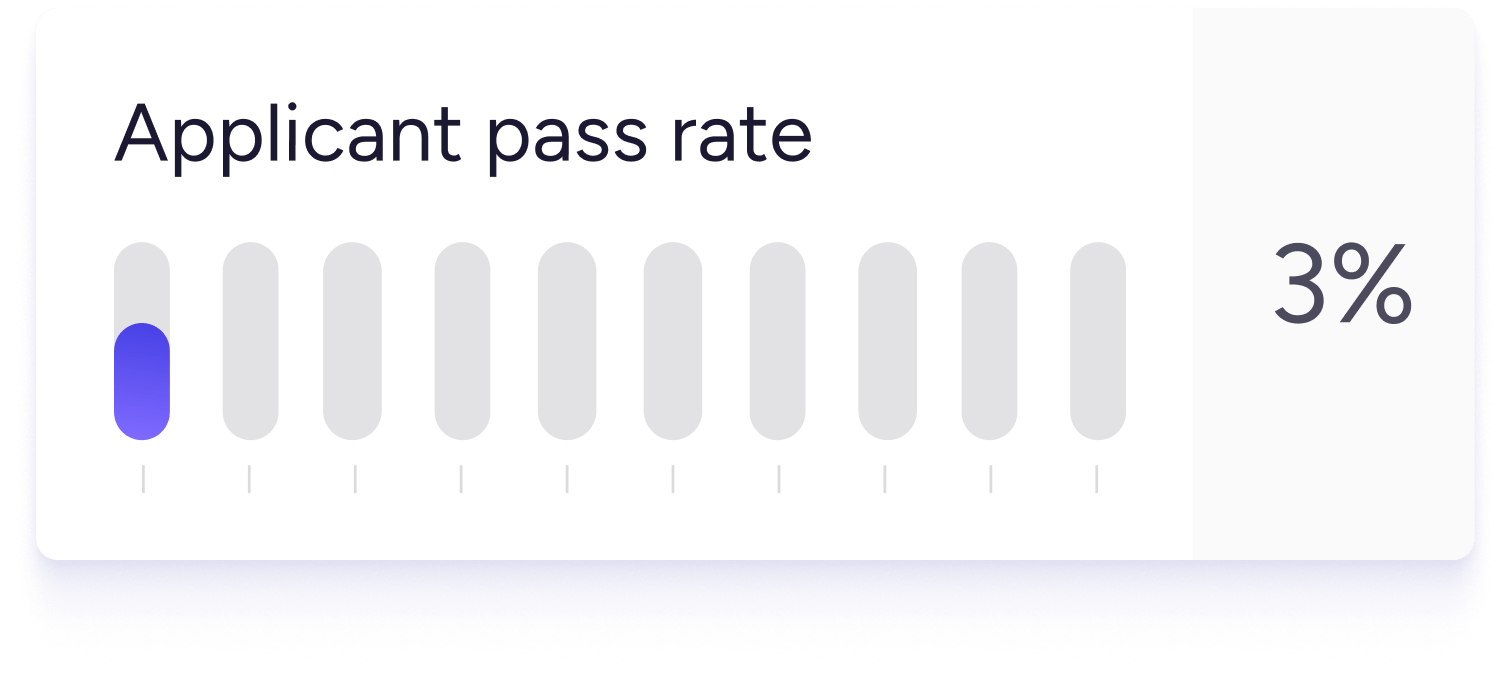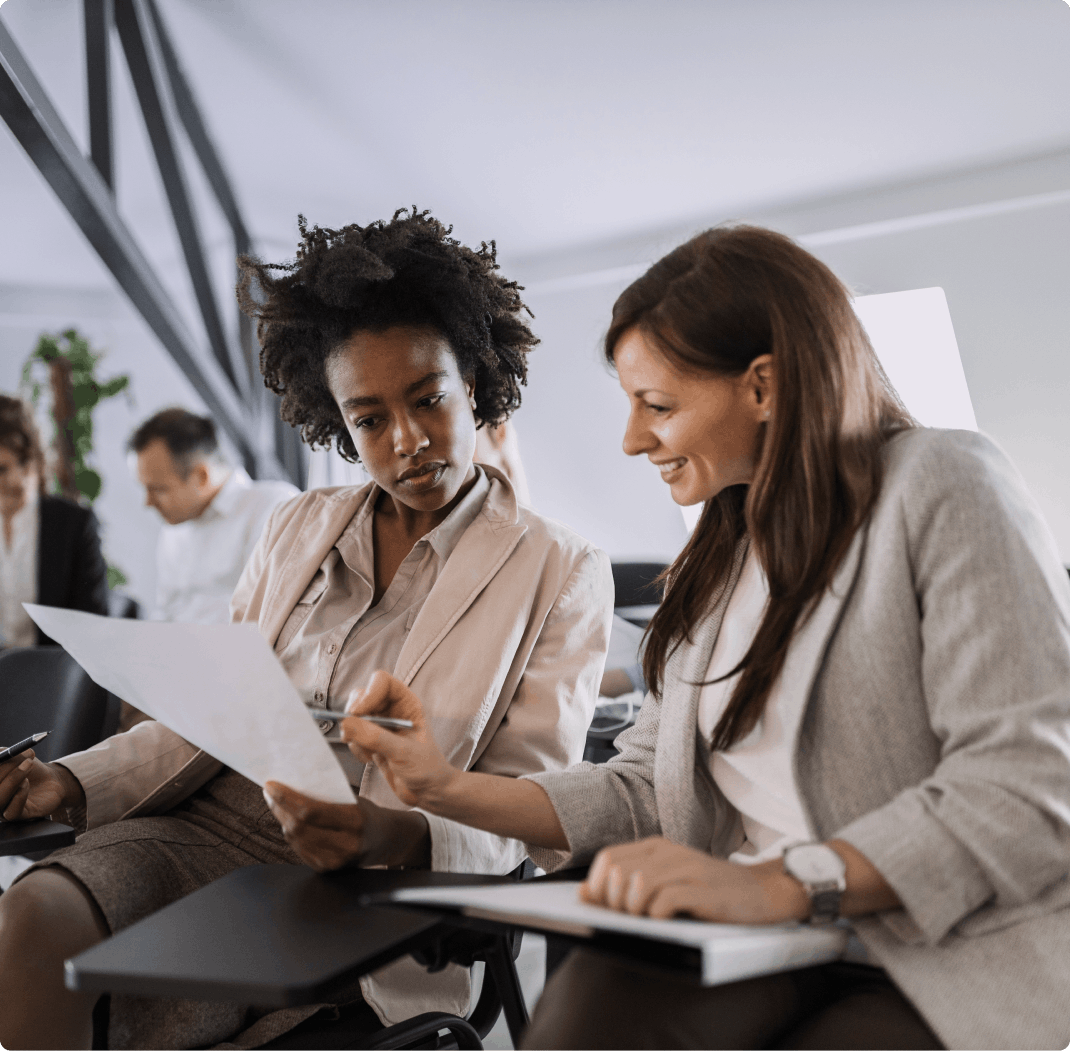 Team owner has access to each member's project information and status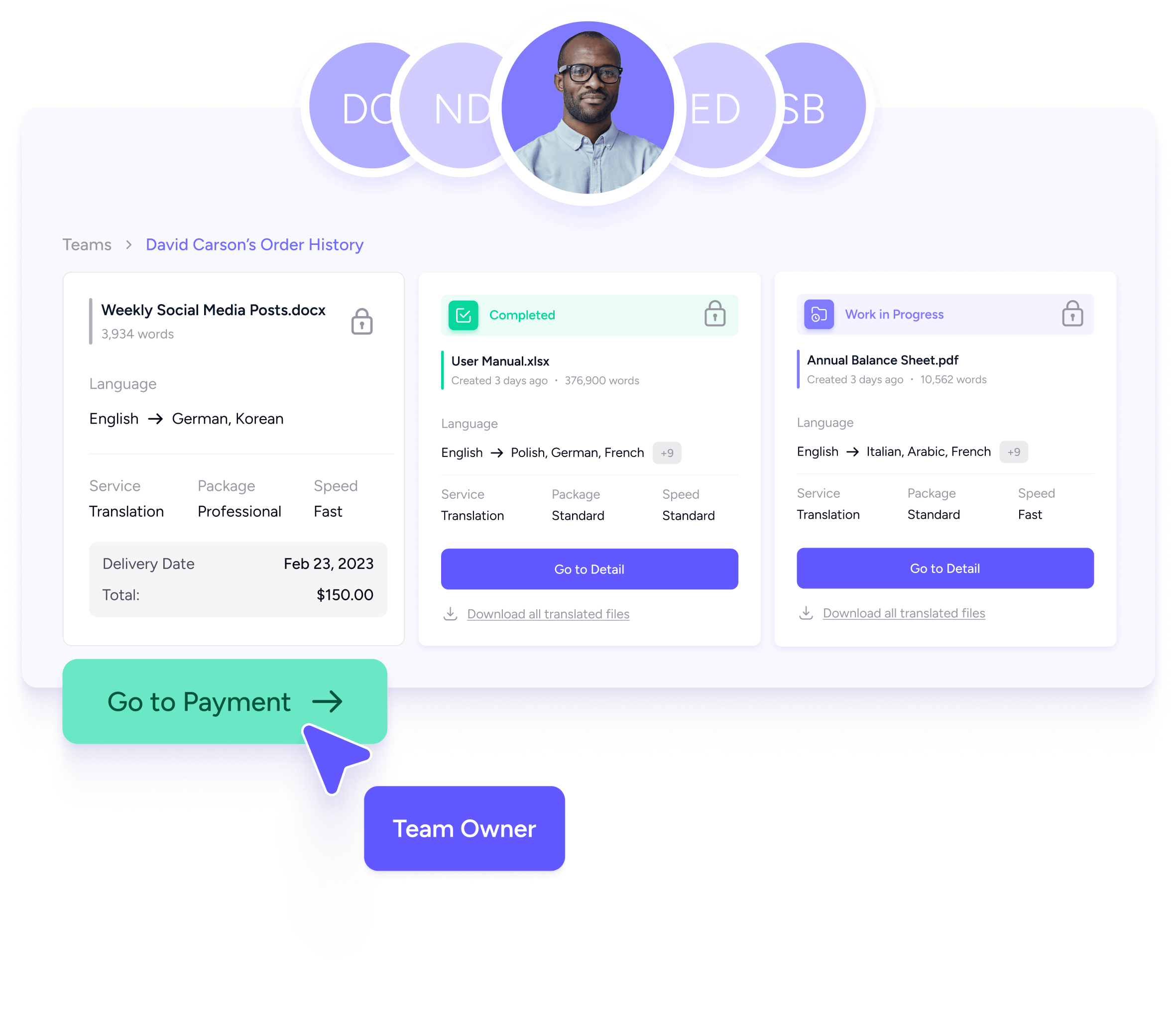 Original segment and its translation are stored as bilingual strings in Translation Memory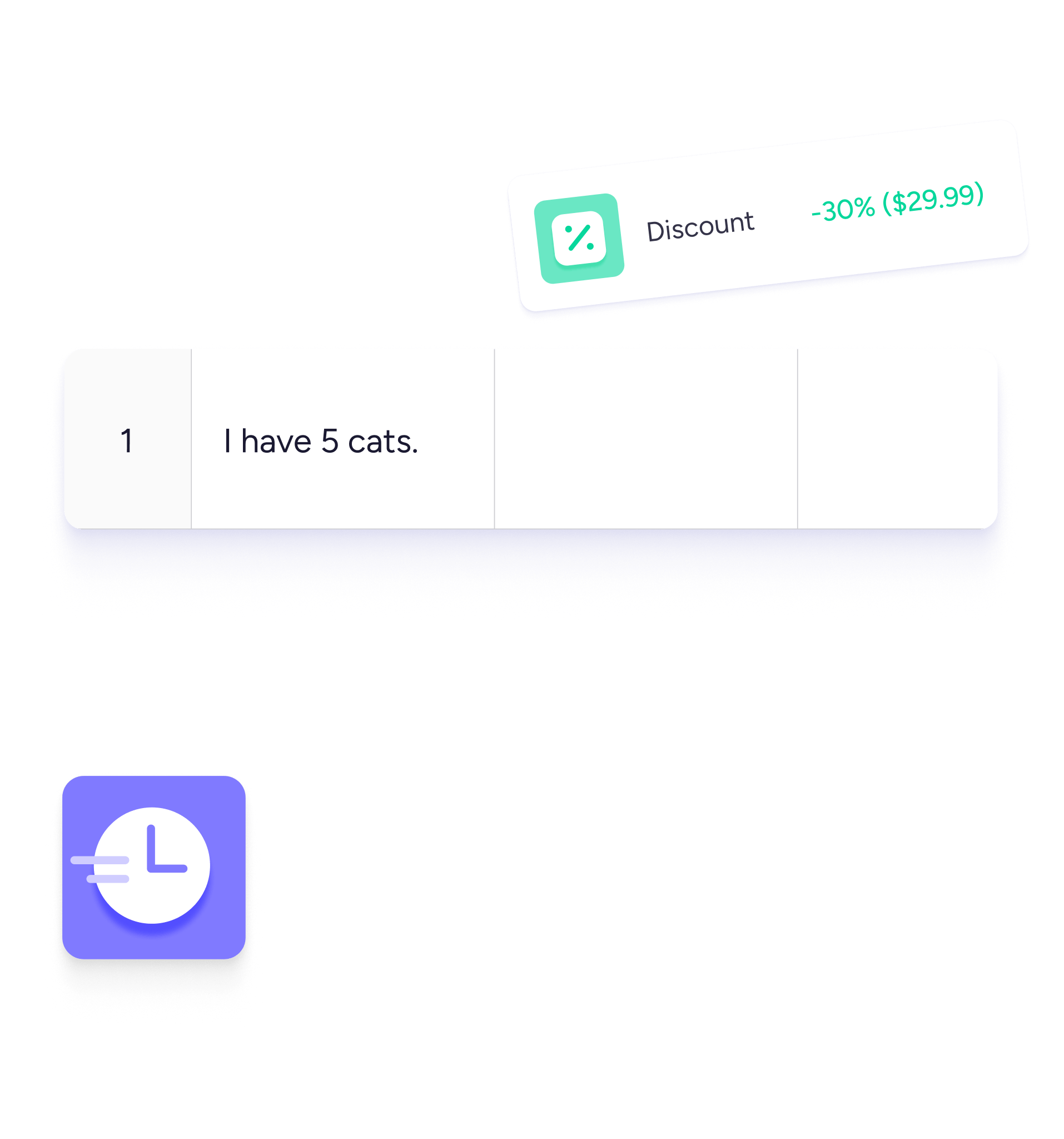 They spread the word! Learn more about Hareword's customer-centricity.
Shady Fares
Digital Marketing Manager
We've partnered with Hareword for a long time for our translation projects. We are very satisfied with the professional and fast support of the project team and the translators' ability to translate our content fluently and appropriately for the marketing industry. I would recommend Hareword''s service to all marketing teams looking for first-class quality translations.
Dania Usmanova
Foreign Trade and Public Relations Manager
Hareword provided fast support, particularly for challenging technical and financial texts in Russian. I highly recommend Hareword for high-quality and delicate projects.
Osama Mustafa
Product Manager
We received fast and accurate translations of complex financial documents. During the whole process, they provided comprehensive updates and answered any questions we had.
Jessica Santez
Aftersales Manager
At the end of the day, Hareword's technology is incredibly reliable, and the customer experience is fantastic.
Ava King
Sales Support Manager
We are grateful to Hareword for gathering an excellent, hard-to-come by team of Russian interpreters who can manage and interpret very complex terminology accurately. They supported us throughout the whole interpreting process.
Robert Taylor
Sales Manager
We took our first step from local to global markets with Hareword's website localization services. The Hareword family carried us to success, and it is safe for me to say that they should be the industry's go-to address for translation.
John Miller
Software Developer
Hareword has provided technical support for all dialects of Spanish in our projects. The friendly faces of the team have designed special term lists for our company, making it an ideal translation service.
Sophia Martinez
Corporate Communications
Hareword's website has a very user-friendly interface, enabling us to process our translations more safely and quickly. I admire how effectively they use technology to serve their customers.
Dania Weber
Foreign Relations
Hareword came through even a very demanding translation project that required particular attention to terminology and style. I recommend Hareword for critical projects where quality is vital to your business.
Ciara Smith
Marketing Manager at Viessman
I worked with Hareword on a website localization project and was impressed by their technical localization knowledge and language expertise. I recommend working with them to anyone looking for a professional translation service.
Sarah Johnson
Senior Associate - Patent
As a patent lawyer, the accuracy and timeliness of translation services are crucial for my clients. Hareword has exceeded my expectations in both areas. Their patent translation service is fast, accurate and always delivered on time. I am confident in recommending Hareword to any of my colleagues in the legal field.
Antonio Krizmanic
Growth Manager at McKinsey & Company
The work of our project managers is one of the reasons that we have been able to maintain a client satisfaction rate of 98% year after year. They ensure that your project deliverables meet your quality requirements and deadlines.
Matt Clark
Marketing & Communication Manager
I want to thank Hareword for the timely deliveries and the quality of all transcreations. Besides adopting a marketing-oriented style, the linguistic team has a good grasp of sectoral knowledge and technical terminology.
Expert translation in every industry
Translation Services
Human touch to technology. For each industry and project size, we deliver professional translations in over 30 languages.
Localization Services
Don't let your ideas get lost in translation. We make your product culturally relevant to your target audience.
Interpreting Services
We offer simultaneous and consecutive translation options in person, over the phone, mobile, and video channels.
Website Localization Services
Introduce and adapt your website to the target market in the most meaningful and customized way possible.
International SEO Services
Trouble with digital marketing? We help you increase your organic traffic-driven revenue on an international level.
Voice-Over Services
Your brand's voice must be heard. We combine the latest technology with a human talent for your voice-over projects.
Get things done without hassle, without delay
Fast, Faster, the Fastest
Get an instant quote for your order
No credit card information
Learn your delivery time immediately
Free and 24/7 online support