Our esteemed clients
Set your strategies with the biggest worries out of the picture
Industry norms are constantly advancing, and your business must conform. Overcome the tackles of going global with our on-target solutions.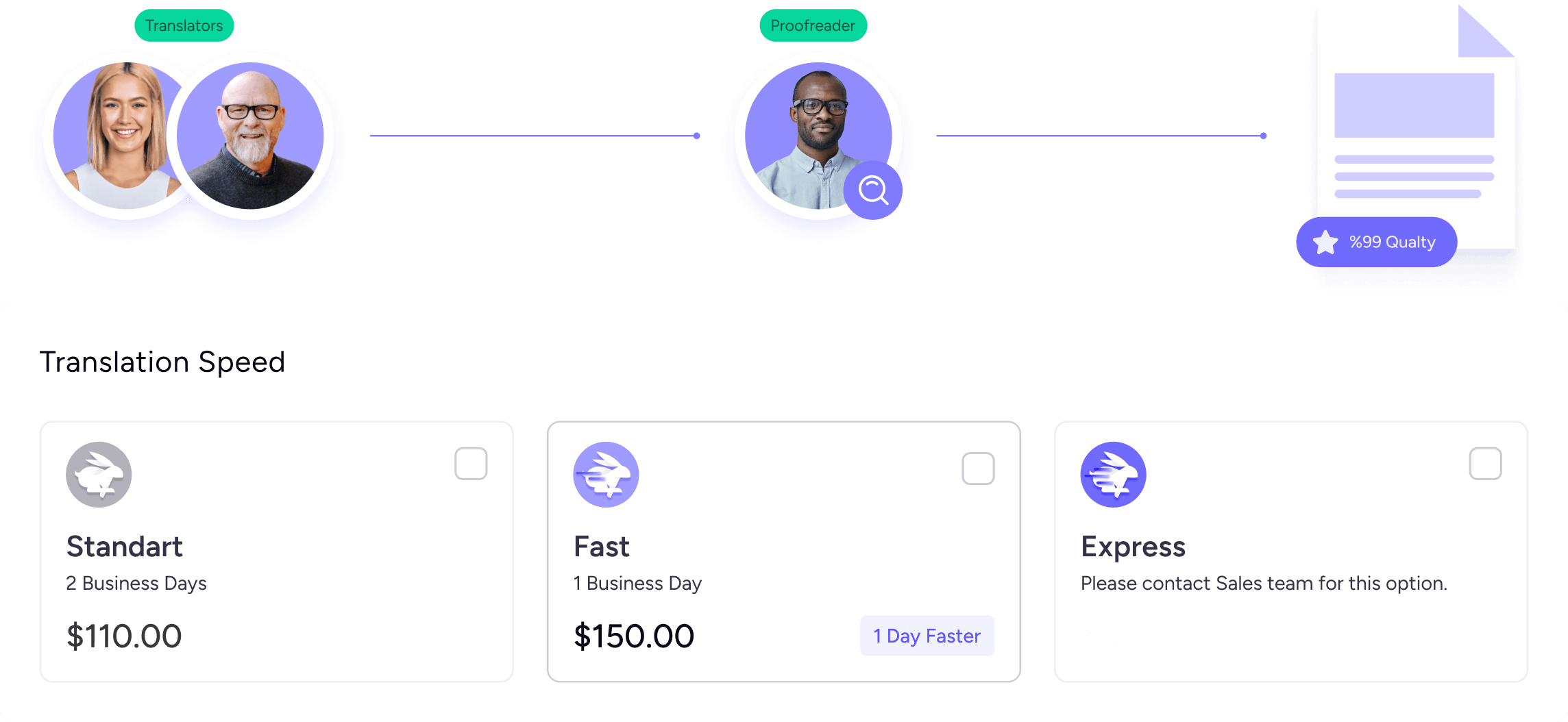 Unexpected Churn
Losing your users to rival brands would be depressing when expanding into foreign markets. Increase customer loyalty through the end-to-end localization of your product and services with our native translation solutions offered in 30+ languages.
Long Release Cycle
Speed is always favored in competitive markets where consumers expect constant updates and releases. With our extreme speed delivery option, we ensure translation is your last concern among all the testing, fixing, and deploying burdens.
Unpredictable Costs
The IT and software industries are vulnerable to crazy fluctuations worldwide. Plus, every market you're entering might require different pricing, and costs can fly. We can drastically decrease your translation costs with translation memory that saves both your time and money.
Establish credibility in international markets
A strong and trustworthy image is essential for retaining customers. Demonstrate that you care about their needs through our transcreation services and:
enhance the customer experience across all devices

resonate with your audience with the right messages

stay relevant to the target market and culture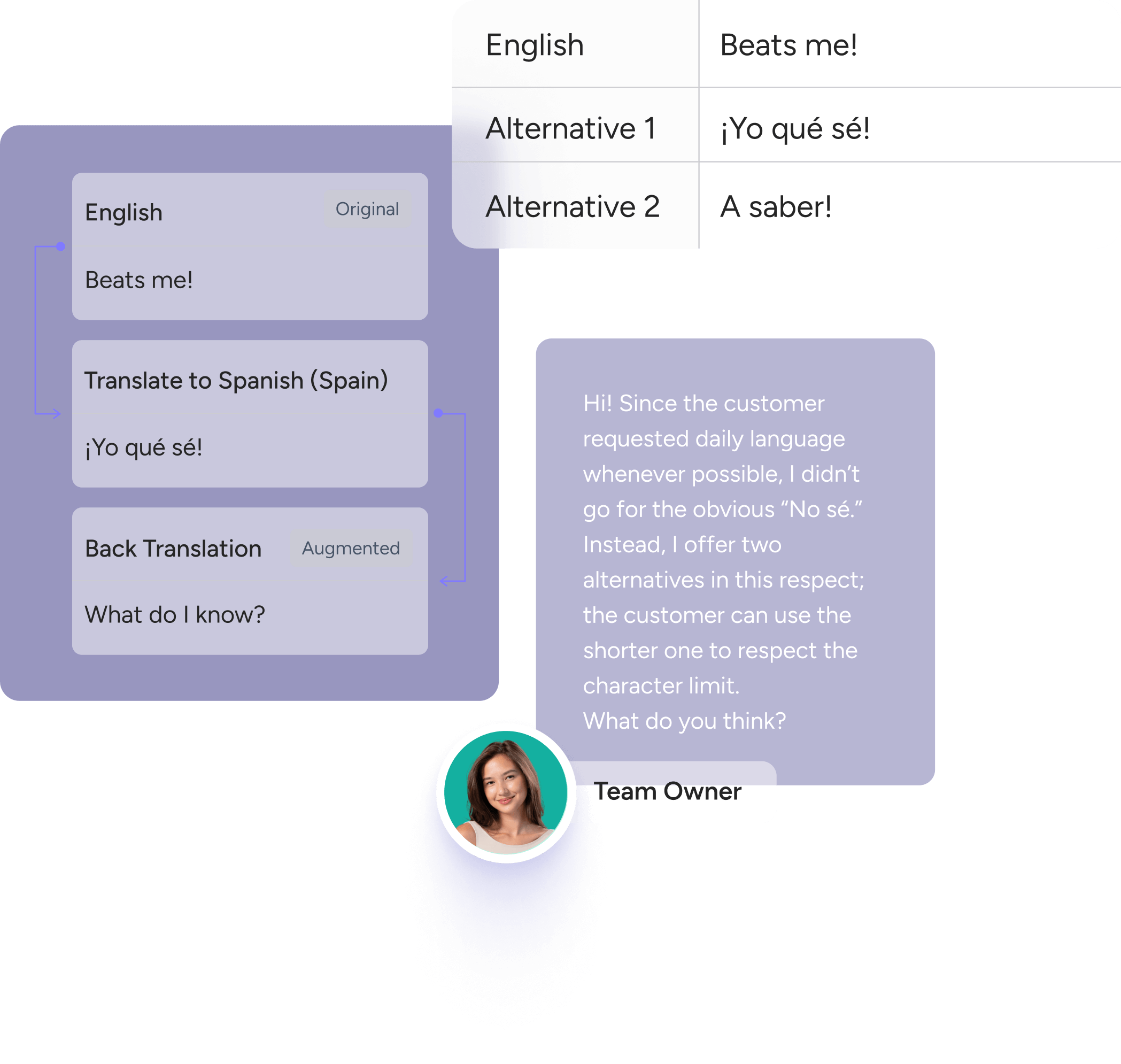 Set the standards for your brand's look
A well-known brand identity means profitability. Brief us on the stylistic points using our style guide feature and:
unify your messages across all languages

save time on in-process questions and clarifications

avoid costly re-translation work to fix mistakes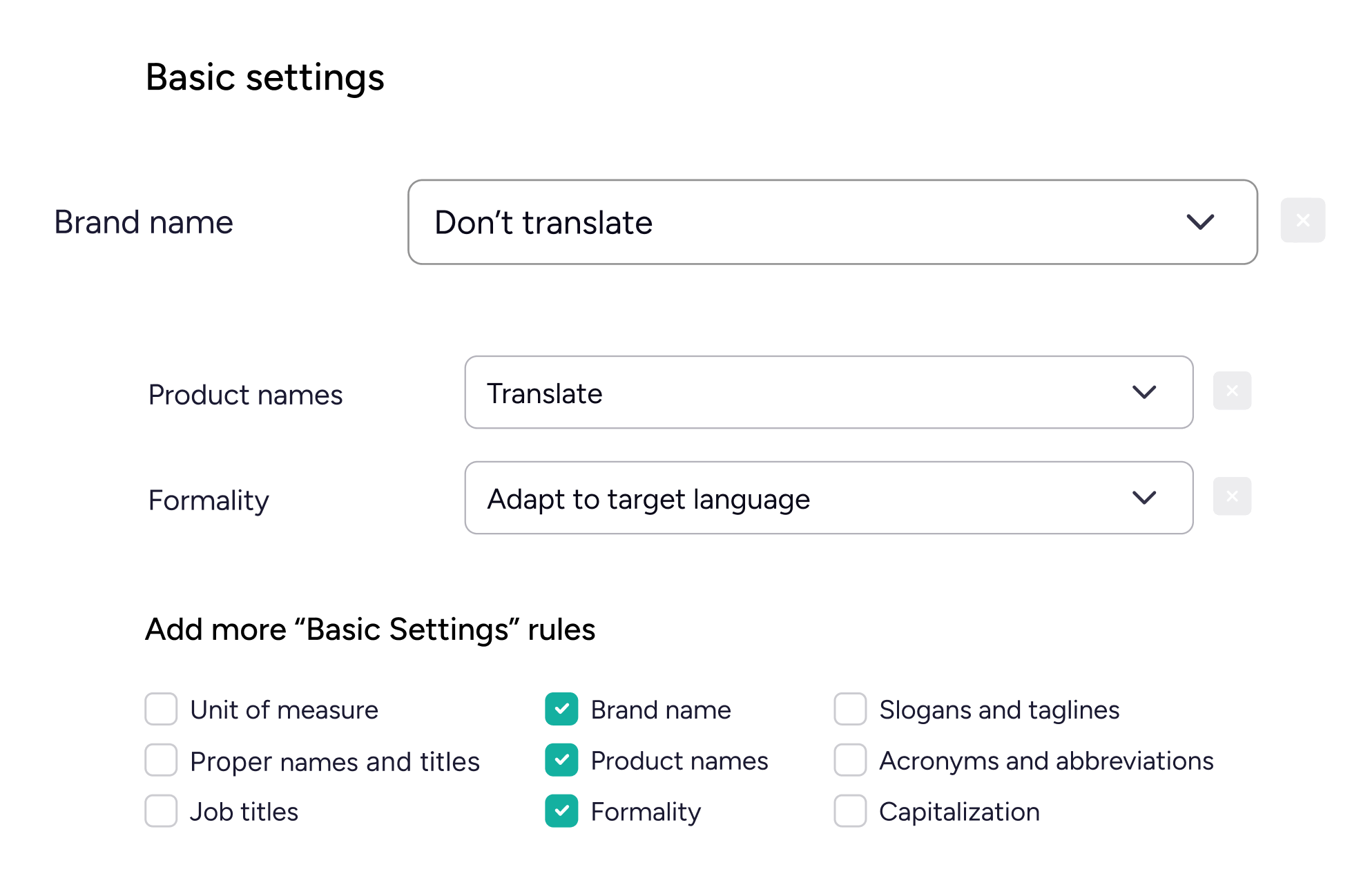 Non-productivity?
Solved.
Time is gold, and every department must be productive in the IT and software industries to achieve a successful global expansion. For that, we do our part in the best way possible.
Best Stats
Track and calculate translation ROI with detailed statistics.
Team Up
Assign team members to projects and manage all details.
All Invoices
Access and pay all team members' invoices on time from one account.
No Paperwork
Download all original and translation files, even for your earliest projects, at any time.
Dashboard
Monitor all project-related information, such as status, quote, and payment, via the customer dashboard.
More IT/Software Content
The IT industry is vast and advancing quickly. To stand out, you must adopt a successful global expansion strategy starting with Hareword's end-to-end software translation services.
User Interfaces
Translating the content is not enough. We localize all user interface elements, such as titles, menus, CTA buttons, navigation links, etc., for your target culture.
Websites
All businesses, especially software companies, must have a well-designed website. We provide end-to-end website localization services with transcreation as a recommended option.
Mobile Apps
Whether you are launching a new app or updating an existing one, improve the global user experience and increase the number of downloads with Hareword's app localization services.
Database & Tools
With translation tool integrations, we access your database and software tools to localize the texts and run linguistic QA tests without hassle.
Technical Documents
Leave no room for error with Hareword's translation services. In addition to software translation, we translate operating instructions for the hardware, the owner's manuals, technical drawings, etc.
Marketing Materials
The IT industry dominates online marketing, and you must get a few steps ahead. We offer translation, localization, and transcreations solutions fit for your press releases, blog posts, campaigns, and more.
Our customers love us
The work of our project managers is one of the reasons that we have been able to maintain a client satisfaction rate of 98% year after year. They ensure that your project deliverables meet your quality requirements and deadlines.

Antonio KrizmanicGrowth Manager at McKinsey & Company
What You May be Curious About