Our esteemed clients
Unleash Global Potential &
Grow Revenue
Weave a Native Dialogue, Compete Like a Local
We tailor a custom approach for your brand voice across multiple markets. You can easily indicate your preferred tone and style and target groups to ensure better engagement with potential customers.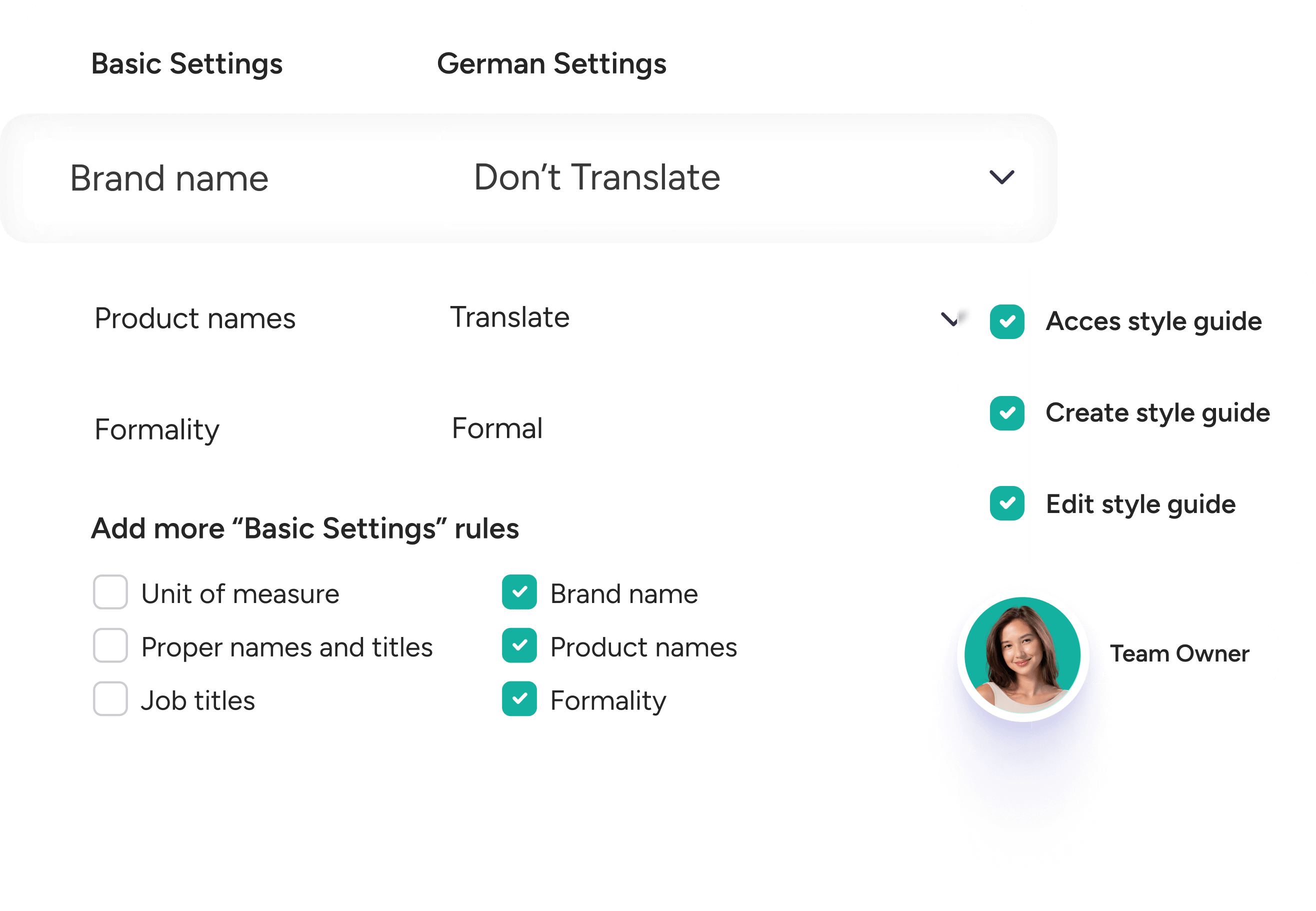 Increase Conversions with a Local SEO Strategy
Using proper local keywords increases the ranking and the number of visitors while lowering bounce rates. Edit, add and import term lists easily to benefit from SEO-compatible terminology across all languages.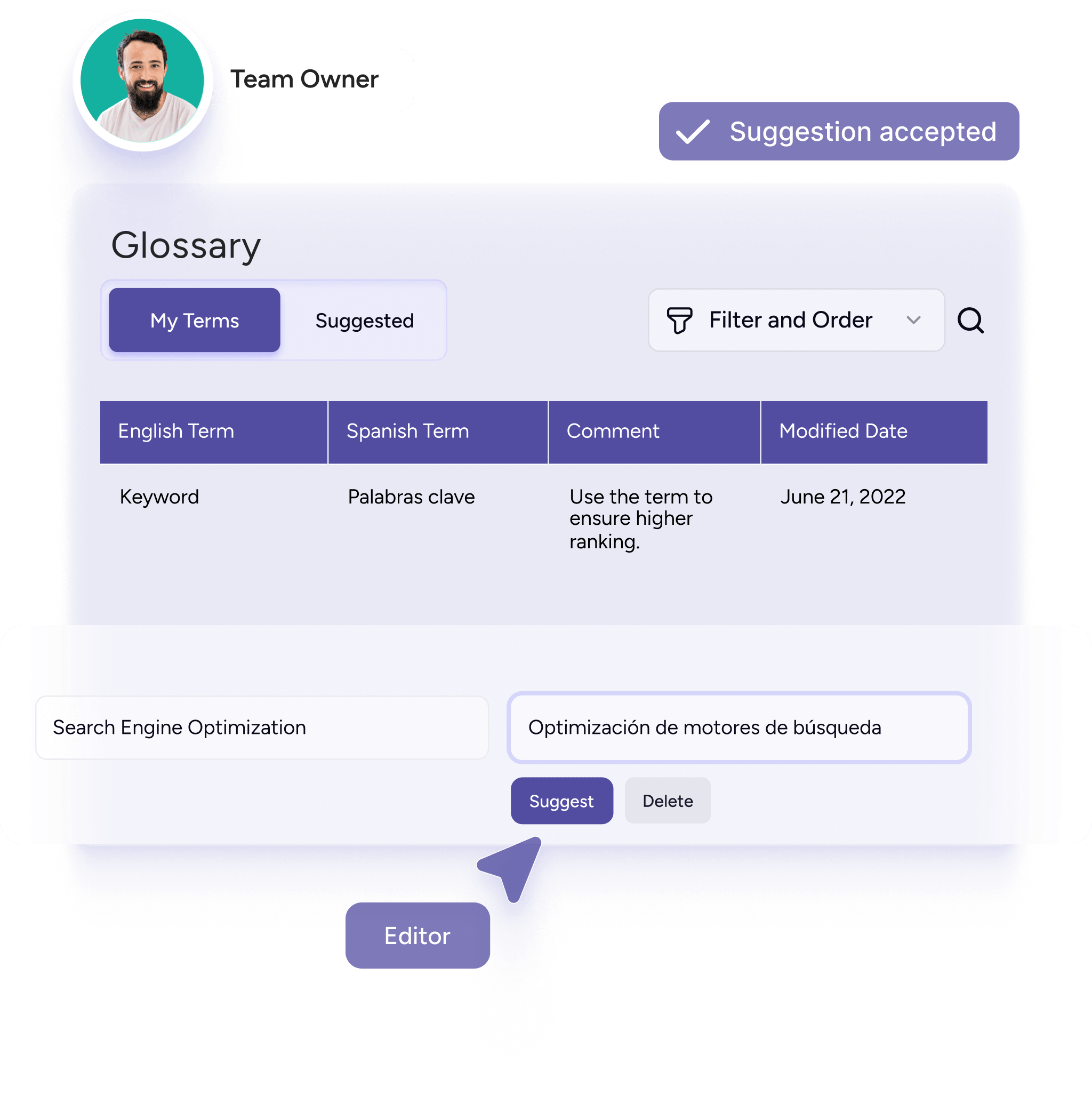 Reduce Costs, Preserve Brand Integrity
Updates are second nature to localization. Our Translation Memory Leverage system charges only once for repeating translations and even less for updated content while guaranteeing consistent localization.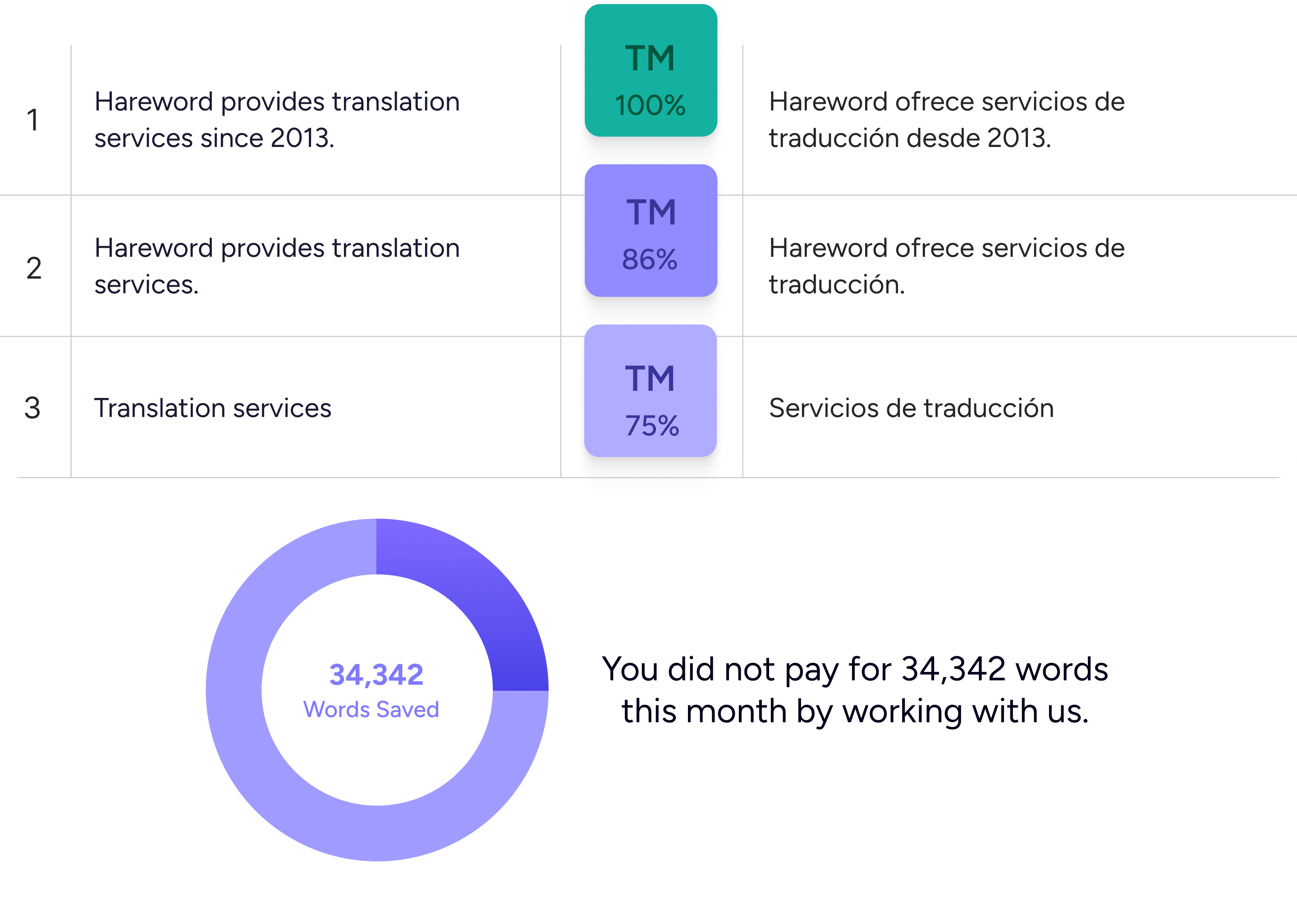 Consistent Localization + Enhanced User Experience
=Win Over New Markets
Strong Technical Base
Maximizes Localization ROI
Challenge
Internationalization is the first and foremost step of the localization process. Many companies try and implement it during and, even worse, after the localization process. In today's fast-paced world, any delays experienced while launching a product can result in missing out on millions of potential dollars.
Solution
To tackle this problem, your developers need to encode your product with a global audience in mind right from the start and prepare your codebase to support multiple languages (Arabic, Japanese, etc.) and formats.
Leverage
Built-in Briefing System
Dedicated Localization Project Manager
SEO-Focused Localization Process
Stay Updated on Localization ROI
Management of All Processes from One Account
More
On-Point Local Engagement
High-Quality Localized Content
Traffic & Domain Authority
Guidance for Marketing Strategy
Project Tracking with Ease
Less
Manual Work
KPI-Related Risk
Quality-Related Issues
Ads & SEO Costs
Follow-up Work
Our Take on Localization
Project Preparation & Briefing
Once we have received your go-ahead, our team will request a brief to begin localization planning. Don't worry; we always come prepared with questions. Afterward, we will share the budget and delivery schedule with you.
Localization Process
Our linguist team works and reviews adhering to guidelines, and project managers ensure all localized content is up to quality standards. We speed up time-to-market by automating all these processes- the unnecessary human touchpoints.
Pre-Launch Linguistic QA Tests
Once the localized content is deployed, issues such as missing translations, broken links, or encoding errors may arise. Our team checks the localized content flat out to fix linguistic and functional issues.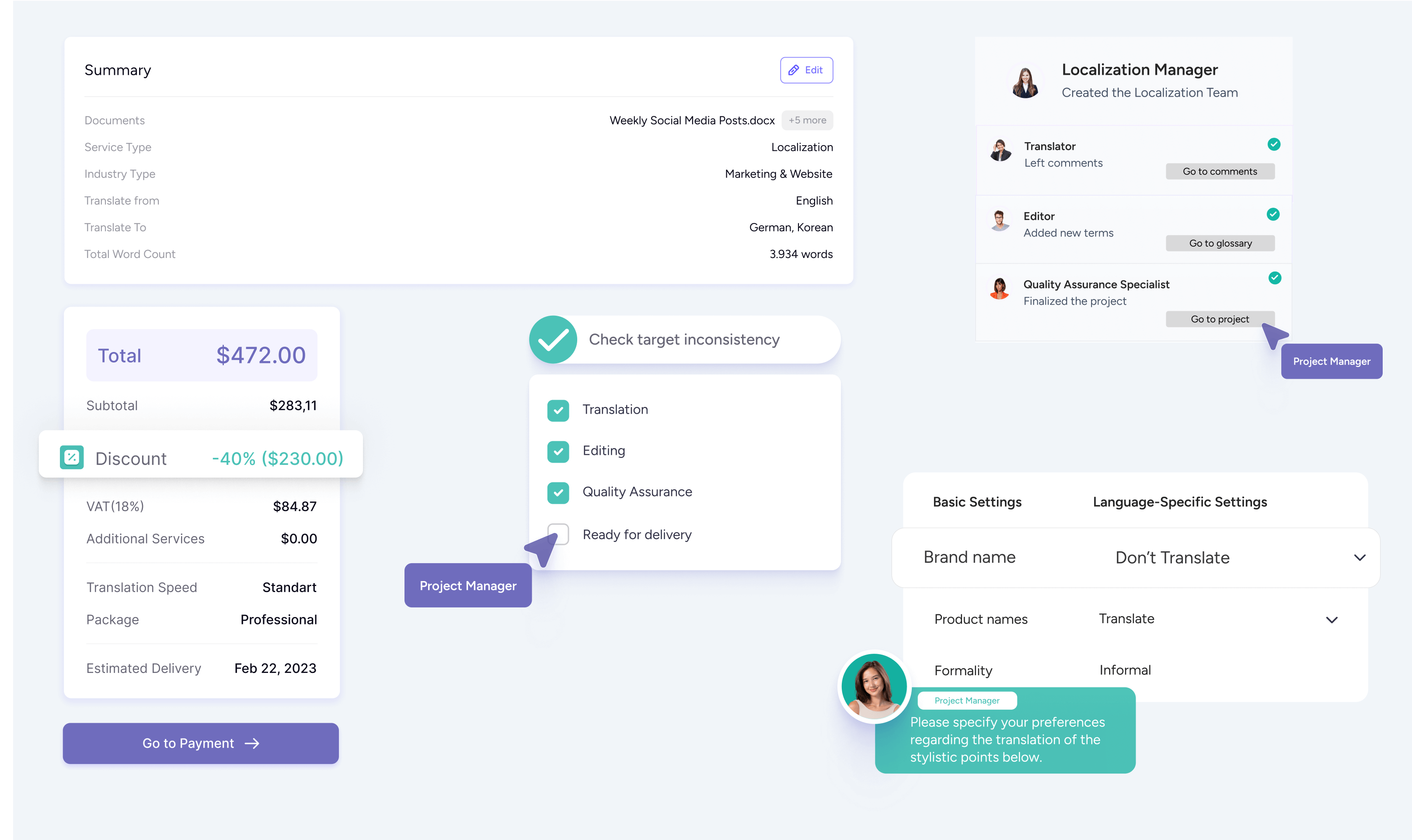 Data Speak Louder Than Words
Studies show that international marketing efforts pay off when companies create successful multimarket customer experiences. Succeeding in today's digital and hybrid marketplaces is increasingly challenging, but we got you covered.
65%
Prefer Content in Their Language
40%
Will Not Buy in Other Languages
73%
Want Product Reviews in Their Language
67%
Tolerate Mixed Languages on a Website
Trusted by our beloved customers
I want to thank the Hareword team for meeting all our expectations in Chinese and Korean. Their valuable and quality resources have significantly contributed to our global journey, increasing customer engagement and making our processes more efficient.

Mary JohansonCorporate Communications at Honeywell
What You May be Curious About