Get the best e-commerce translation service to rule online business
Becoming an e-commerce leader requires a long series of achievements, such as a solid online presence and peaking sales numbers. Hareword's professional e-commerce translation services help you get there, even if you start from scratch.
Our esteemed clients
Face and beat the difficulties of online retail
Doing business online is in many ways different from sales and trade through offline channels. Turn all challenges to your advantage with Hareword's most up-to-date offerings.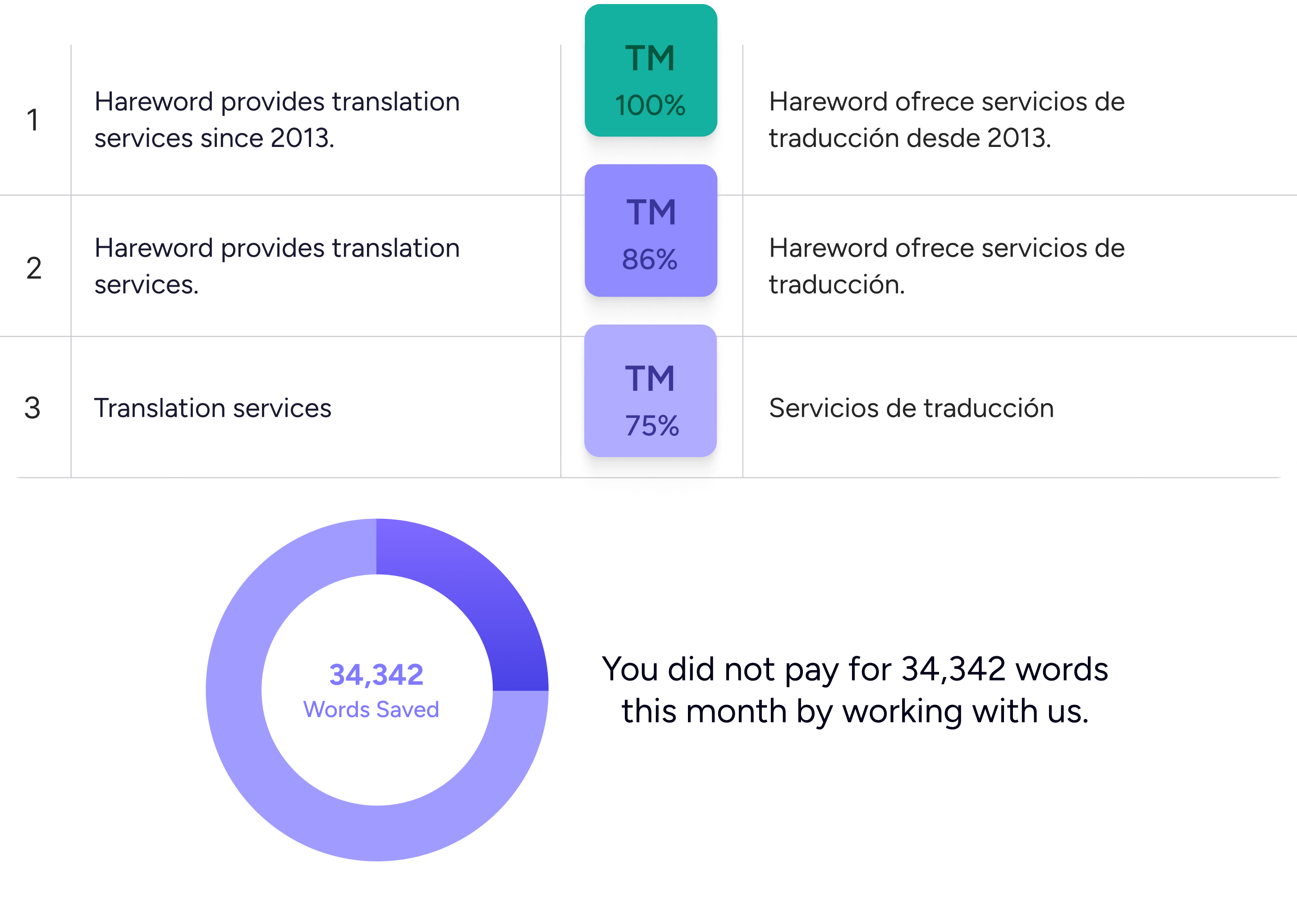 Response Time
In an e-commerce business, everything happens fast. Your KPIs, sales, and income vary daily, even hourly. Your business can thrive only by speeding up your operations. We can take the translation burden off your shoulders with gradual speed delivery options so that you can spend your time on other processes.
Changing Trends
Consumers are constantly looking for innovation, so businesses need to update their offerings regularly. Every transformation requires updated content on a company's website, costing time and money. Our translation memory feature can help you save both, translating updated content consistently for a penny.
Powerful Rivals
As an e-commerce business, you're swimming with sharks and must find ways to make yourself stand out among your competitors. This can be possible if your company's website contains perfectly conveyed messages and engaging content. With Hareword's transcreation services, you can resonate with your customers just right.
Communicate better, sell more
You can specify how you would like to represent your brand in international markets using our Style Guide feature and:
ensure your messages are consistent in all languages

engage more potential customers and increase sales

save your time and money on re-translation work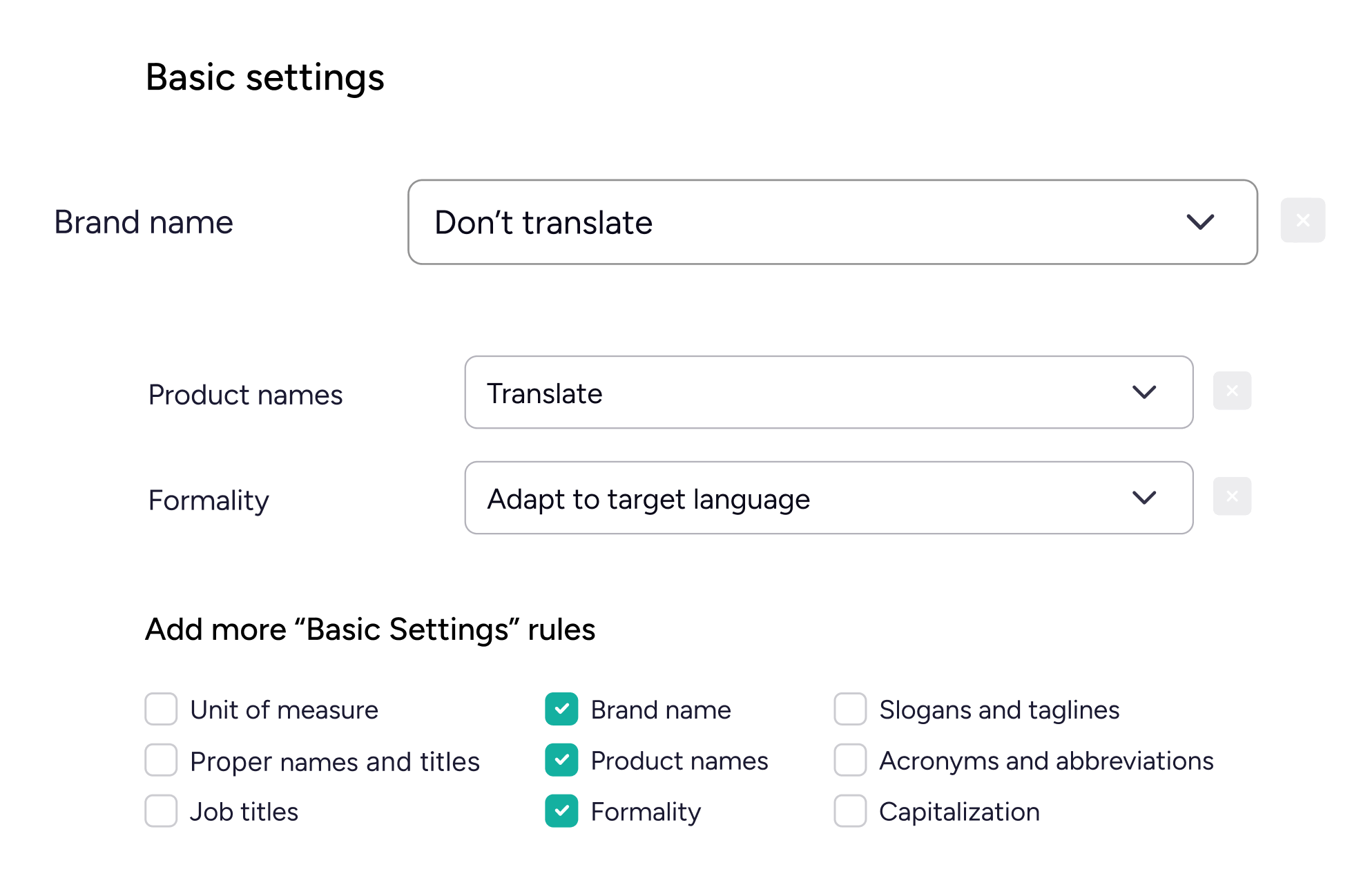 Build credibility, retain customers
You can access and download your company-specific Glossary anytime and make direct revisions for our linguistic team to check. This ensures you:
stay active throughout the translation process

create a unified termbase for your internal use

save yourself from the post-translation hassle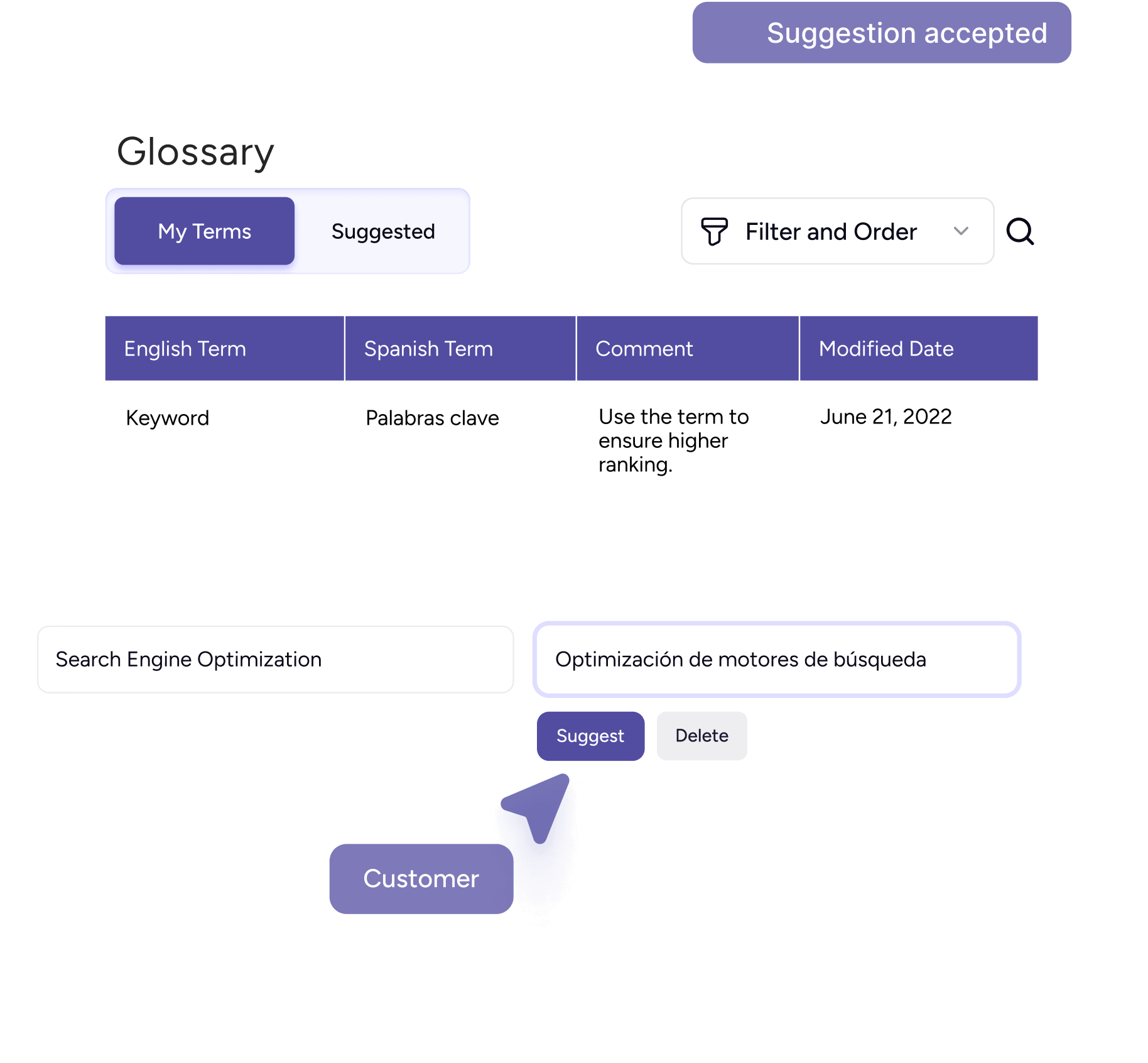 Too Busy Selling?
Solved.
When you need to focus on sales numbers, consumer behaviors, etc., we make sure nothing is slowing you down or undermining your efficiency.
Best Stats
Track and calculate translation ROI with detailed statistics.
Team Up
Assign team members to projects and manage all details.
All Invoices
Access and pay all team members' invoices on time from one account.
No Paperwork
Download all original and translation files, even for your earliest projects, at any time.
Dashboard
Monitor all project-related information, such as status, quote, and payment, via the customer dashboard.
More E-commerce Content
Your e-commerce website needs to be adapted to the target languages before it becomes fully functional to serve abroad. Here are the elements of an e-commerce website that should be translated:
Website Navigation
These components help a visitor find content on a website, including CTA buttons, menus, links, and metadata. Translate them to improve user experience and engage more buyers to your e-commerce website.
Product Descriptions
The most important element of your business and website is your products. With Hareword's e-commerce translation service, make sure your potential buyers totally understand and are impressed by the product definitions and reviews.
Multimedia Content
Customers can be intrigued by multimedia content about the products they can buy, such as advertisements or discount announcements. Hareword offers end-to-end localization solutions for all kinds of media.
Customer Service
Even if you localize everything on your website perfectly, your e-commerce business is at stake until you adapt your customer service to all countries you'll serve. This includes translating notifications, alerts, and communication channels.
Blog Articles
Every successful website includes a blog page where useful insights on the industry or products are shared with the buyers. Translating blog articles will highly affect their decision making and buying processes.
Legal Texts
Your e-commerce website must comply with regulations to function properly. To avoid any sanctions or limitations, ensure your legal content is clear to all buyers. We can translate your terms and conditions, privacy and cookie policies accurately.
Our customers love us
With Hareword's app localization services, we took a huge leap from our local community to the international market. The team at Hareword guided us through every step of success and should be considered as the go-to company for translation in this industry.

Carmen WallerGo-to-Market Strategist
What You May be Curious About