Our esteemed clients


Turn the engineering industry's challenges to your advantage
Engineering is complex: we simplify it with our professional translation solutions.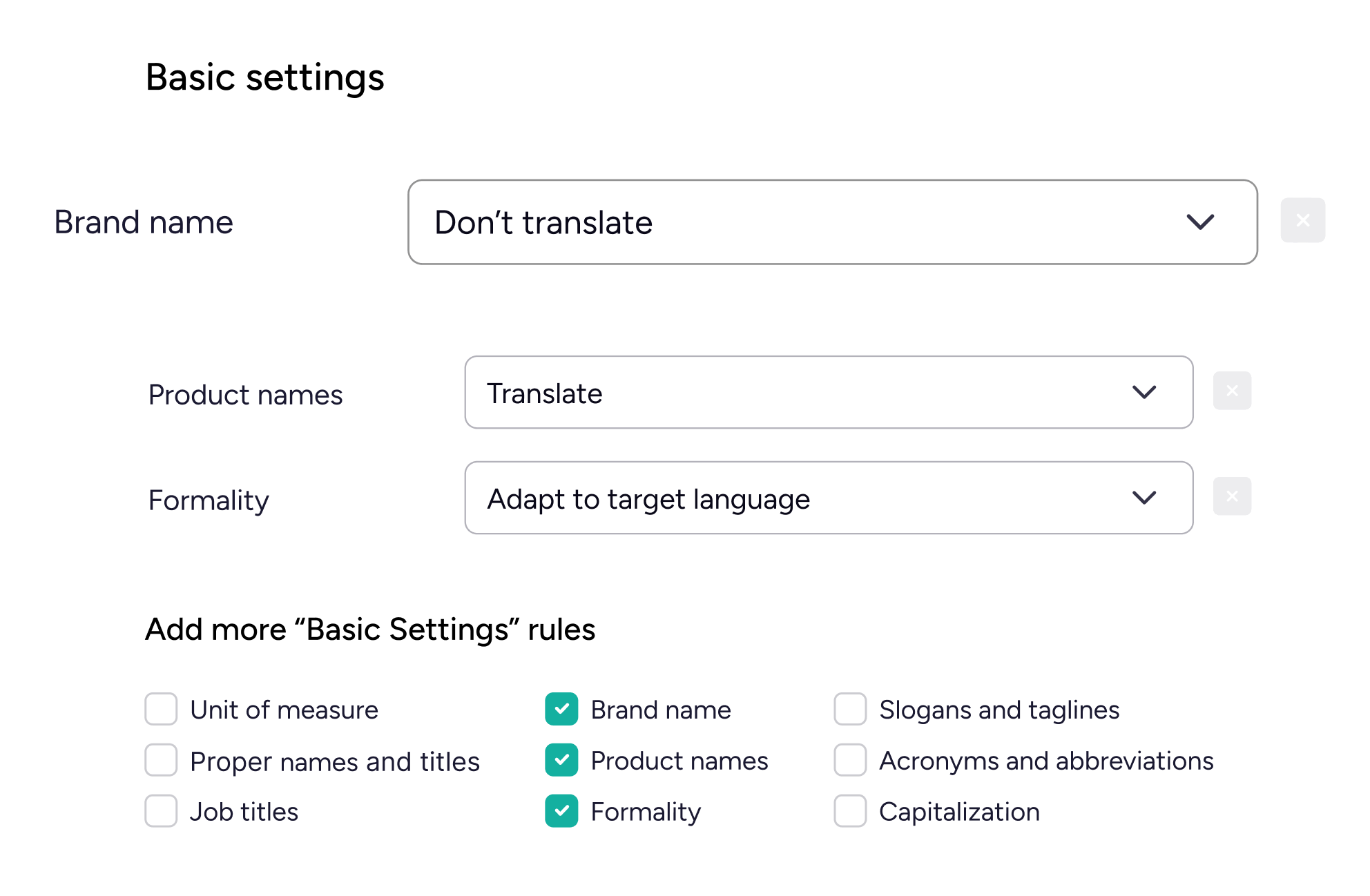 Large Volumes of Content
Engineering companies spend much time and money translating extensive content with acceptable quality. Our translation memory feature offers faster and cheaper translation of repeating and similar content, saving you time and money.
Market Demands
The evolving industry requires effective international communication, which is possible through a localized multilingual website for your company. Create your brand's style guide to set up a successful global presence and convey your message as you want.
Service Standards
Go above the standards and retain a competitive edge by offering something unique to your customers and partners: quality and stability. With our subject matter experts and specialized quality assurance tools, you'll get one step ahead of your rivals.
Balance quality and speed
Our integrated Intelligent Routing System searches for and uses the most appropriate MT engine for your project. AI translators and human post-editing will help you:
ensure that your deadlines are met

make no compromises on quality

save translation budget for other domains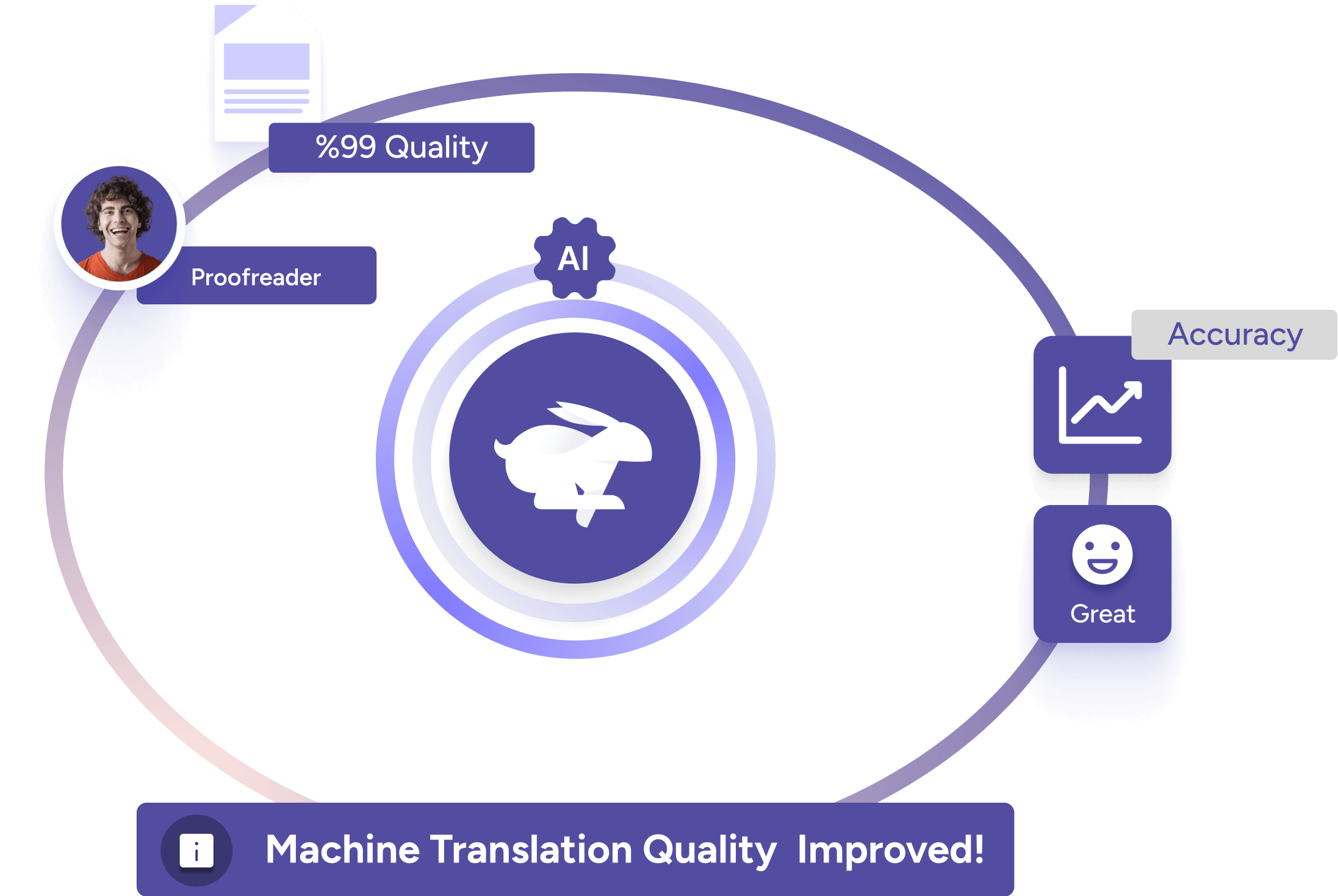 Keep up-to-date on the latest terminology
We enable you to instantly access, download or edit your company-specific glossary. With a constantly revised and approved termbase, our customers can:
build terminology know-how across their company

ensure their translations remain consistent and accurate

save time giving immediate feedback on the termbase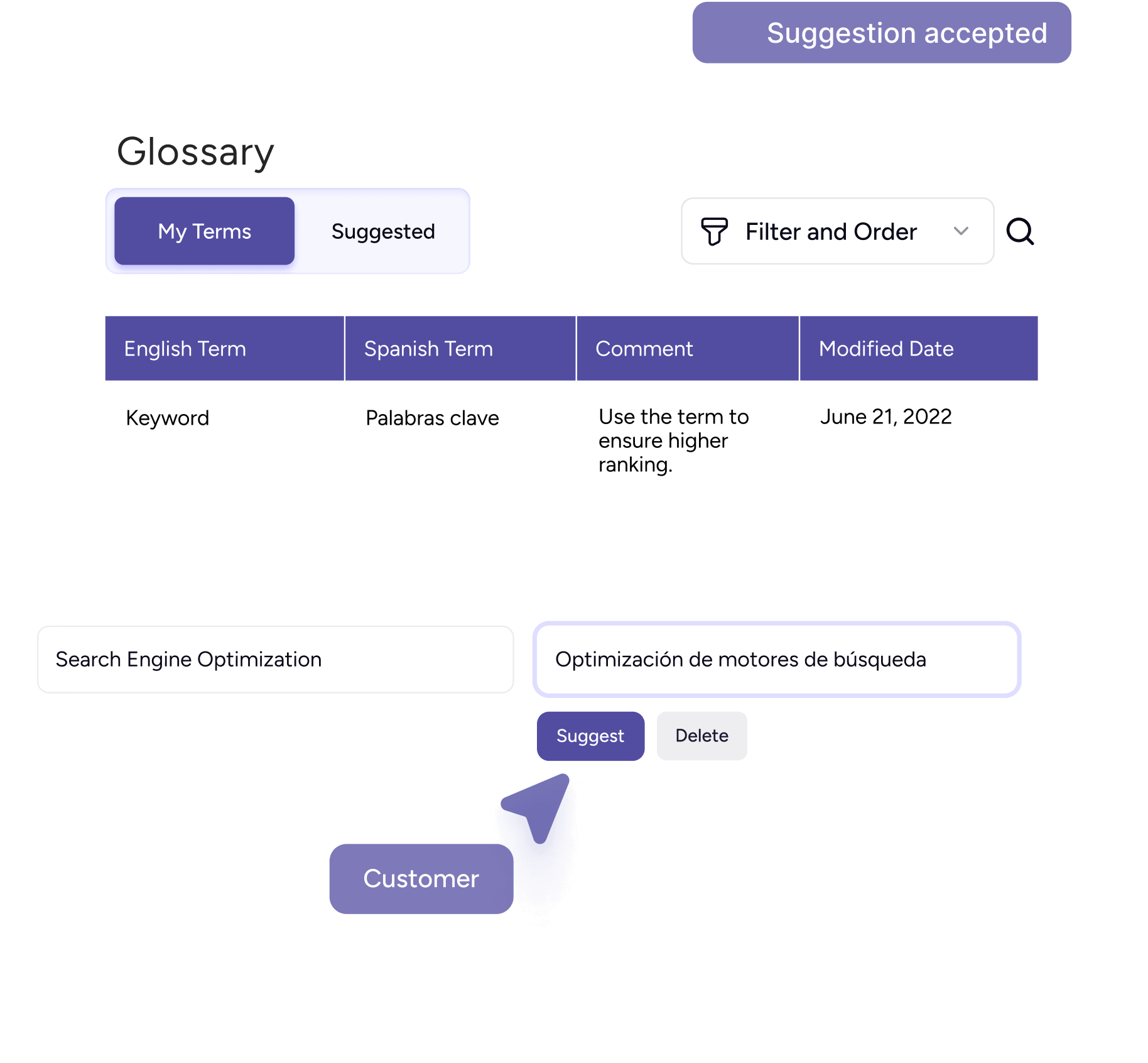 Too much on your plate?
Solved.
You must be too busy trying to expand into new markets and reach new clients. You don't need more hassle— our helpful features enable streamlined translation processes.
Best Stats
Track and calculate translation ROI with detailed statistics.
Team Up
Assign team members to projects and manage all details.
All Invoices
Access and pay all team members' invoices on time from one account.
No Paperwork
Download all original and translation files, even for your earliest projects, at any time.
Dashboard
Monitor all project-related information, such as status, quote, and payment, via the customer dashboard.
More Engineering Content
We translate various engineering materials related to mechanical, chemical, electrical, and civil engineering domains. These materials include:
User Manuals
Get accurate translations of your operation and maintenance guides— guarantee the safety and proper use of tools or machines.
Marketing Materials
No matter your speciality or sector, you must set up a digital presence for broader international reach. We offer transcreation and localization solutions for your company's website, brochures, press releases, etc.
Patent Documents
Get your patents approved in no time with ready-to-file translations of claims, detailed descriptions, technical specifications, and more patent-related content.
Drawings & Audio-Visuals
At Hareword, we use integrations & special tools to provide comprehensive translation solutions for adapting visual content.
Product Labels
Convey your messages as original and accurately as possible to your customers with our localization services, supporting many file types and integrations.
Our customers love us
I worked with Hareword on a website localization project and was impressed by their technical localization knowledge and language expertise. I recommend working with them to anyone looking for a professional translation service.

Ciara SmithMarketing Manager at Viessman
What You May be Curious About