Our esteemed clients
Leave legal translation problems behind
Guarantee a smooth translation process and avoid all setbacks that can cause you trouble.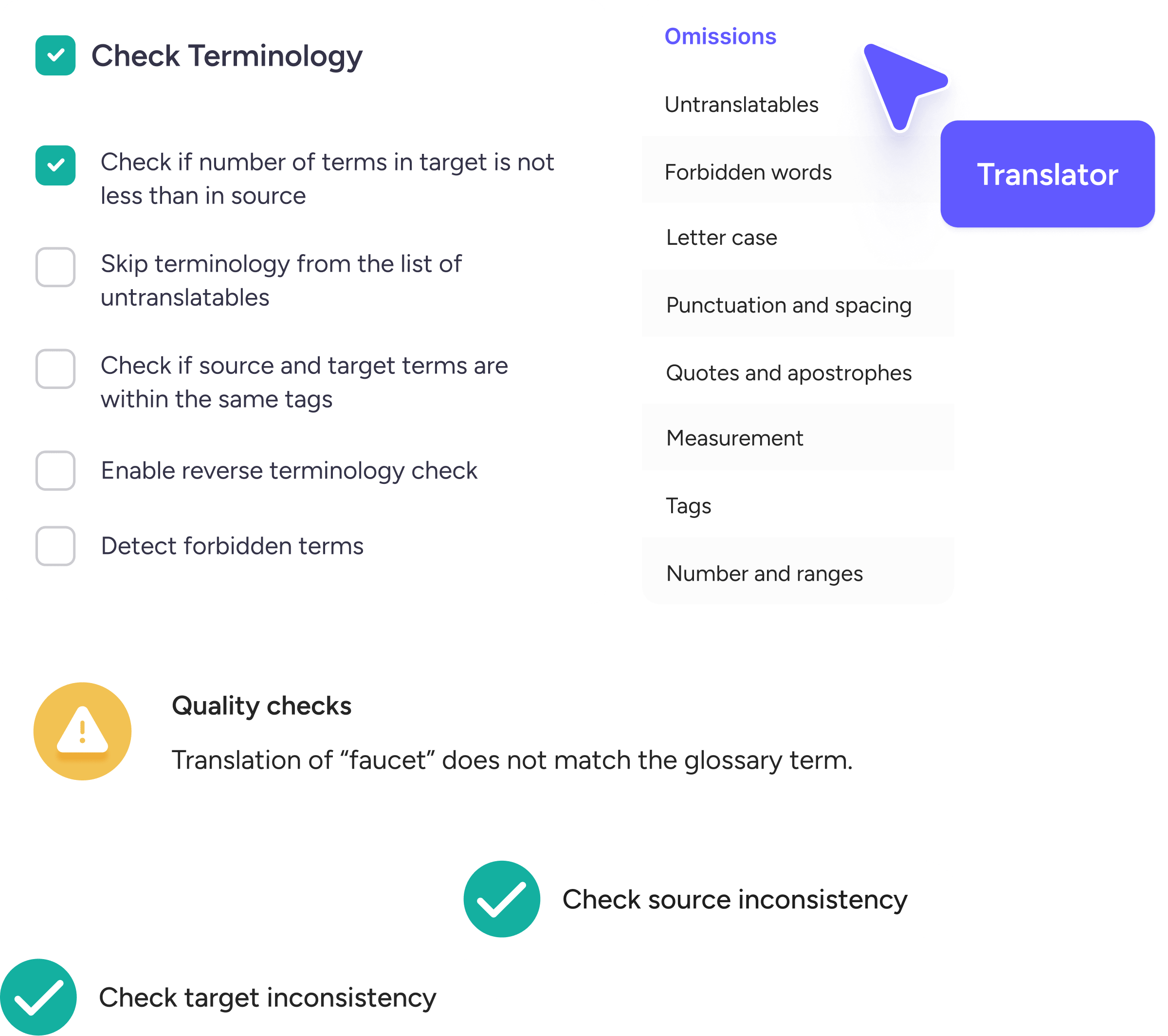 Discrepancies Between Law Systems
Every jurisdiction covers different natures of law and regulations, requiring distinct terminology and understanding of principles. Our native translators with field expertise and keen cultural awareness can ensure accuracy and precise interpretations of your legal translations.
Legal Risks
Errors in this field might have serious implications in the law, and it causes your business to lose time and money. You can rely on our legal translation services as we integrate Quality Assurance tools to detect terminological and mechanical inconsistencies, eliminating all human errors.
Organizations' Requirements
When you enter a new market, most institutions will ask for a seal of approval for translated legal documents. Hareword provides official legal translations with other required services, such as certified and sworn translations for your individual submissions and business documents.
Communicate consistently with your clients
Thanks to our Glossary feature, you can stay active in all processes and have better control over terminology. To help us with precision and consistency, you can:
suggest new terms or revize existing ones for linguist's approval

provide feedback directly on the customer dashboard

access and download the glossary with one click anytime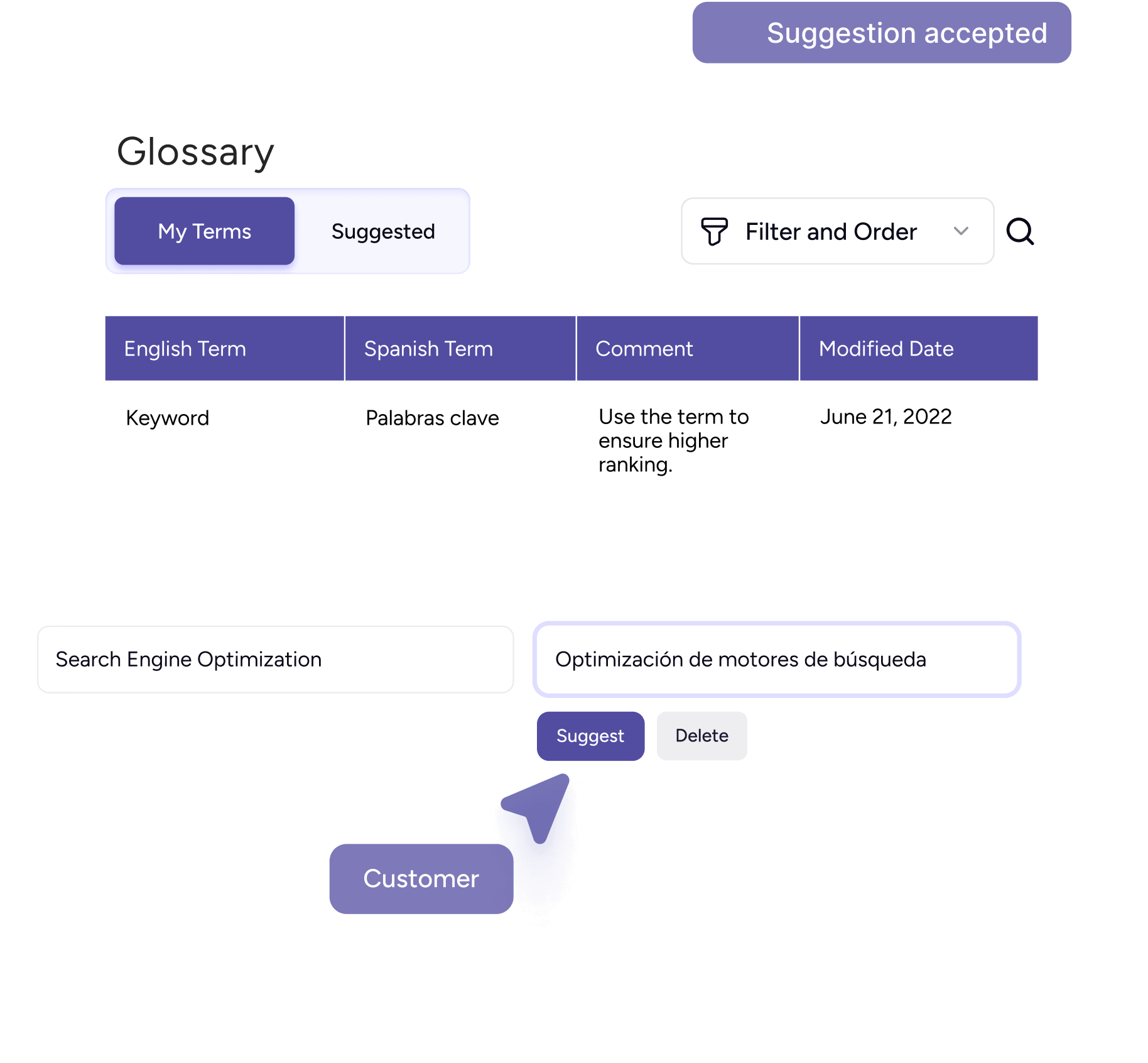 Don't worry about long/updated documents
Already dealing with a pile of documents and endless sentences? We don't let it affect the translation process or cause you time and money loss. With our Translation Memory advantage:
only pay once for content that repeat on a page or in other projects

get the translation of large volume content faster

ensure that the translations are consistent over time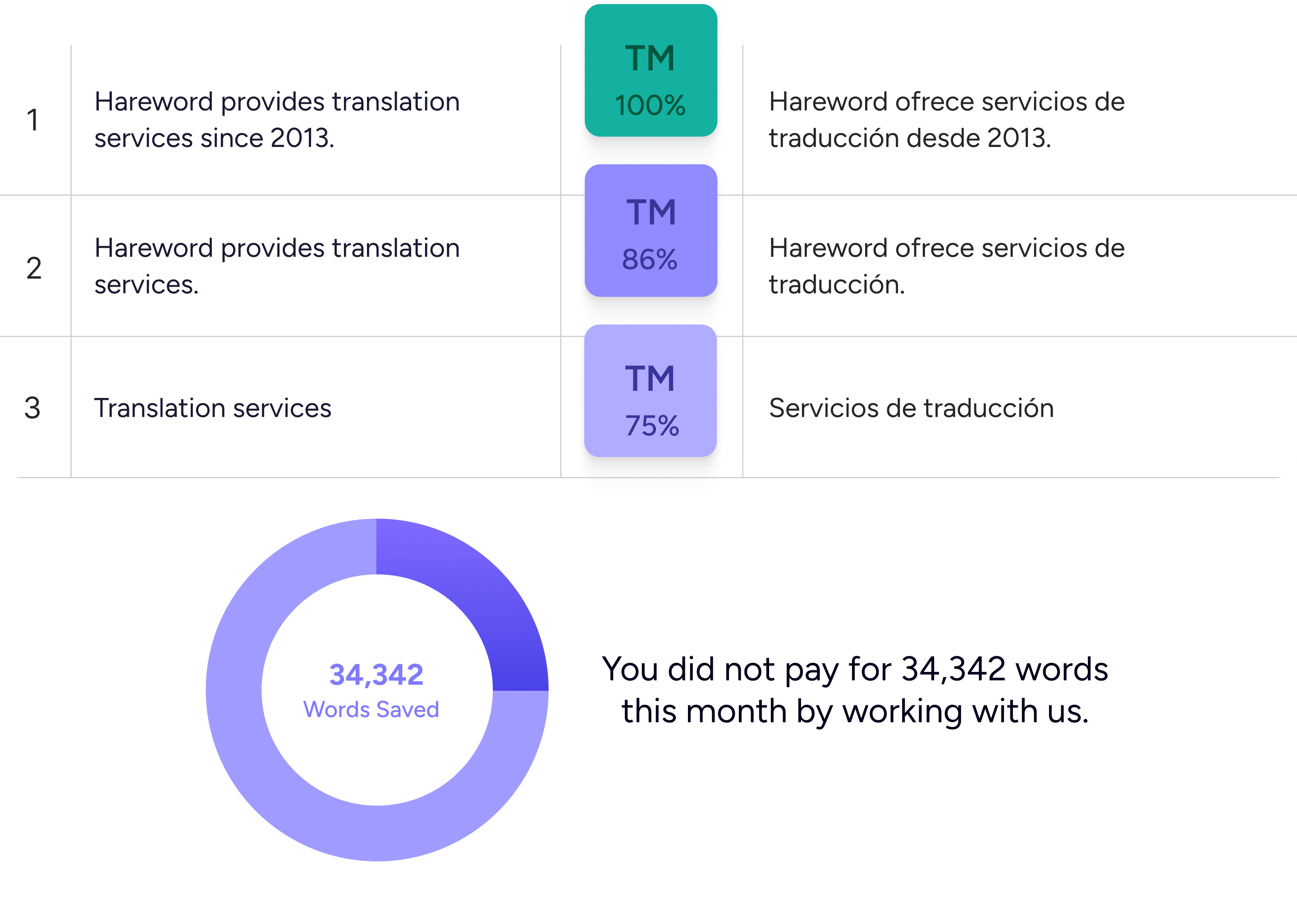 Formality?
Solved.
Are you trapped in formal procedures and operations? We can make the legal translation process relaxing for you— with all the comfort you need.
Best Stats
Track and calculate translation ROI with detailed statistics.
Team Up
Assign team members to projects and manage all details.
All Invoices
Access and pay all team members' invoices on time from one account.
No Paperwork
Download all original and translation files, even for your earliest projects, at any time.
Dashboard
Monitor all project-related information, such as status, quote, and payment, via the customer dashboard.
More Legal Content
Secure your legal processes and optimize your legal services for global clients with Hareword's comprehensive solutions.
Certificates/Licenses
You can have the official translation of your business or personal licenses and educational certificates in the original format and layout.
Contracts
Your terms and conditions, our warranty of quality. Avoid any misunderstandings in your contracts and keep your business relationships professional.
Litigation Documents
Our certified translators are experts in translating documents for lawsuits and similar court proceedings. We leave no room for error.
Patent/Trademark
Intellectual property must be protected at all costs. At Hareword, you can get your patent-related documents translated accurately, in time, and cost-effectively.
Corporate Law
Hareword delivers accurate and consistent translations of agreements, powers of attorney, mergers and acquisitions, tax documents, and more corporate content.
USCIS Documents
With ready-to-file translations, avoid delays and guarantee the approval of your US citizenship and visa applications, entry permits, travel authorizations, and similar immigrant procedures.
Our customers love us
As a patent lawyer, the accuracy and timeliness of translation services are crucial for my clients. Hareword has exceeded my expectations in both areas. Their patent translation service is fast, accurate and always delivered on time. I am confident in recommending Hareword to any of my colleagues in the legal field.

Sarah JohnsonSenior Associate - Patent
What You May be Curious About