Our esteemed clients
Expand in foreign markets with our medical translation solutions
Medical translation requires much more than translation skills and medical expertise. Ignoring some key services can cost you a few things.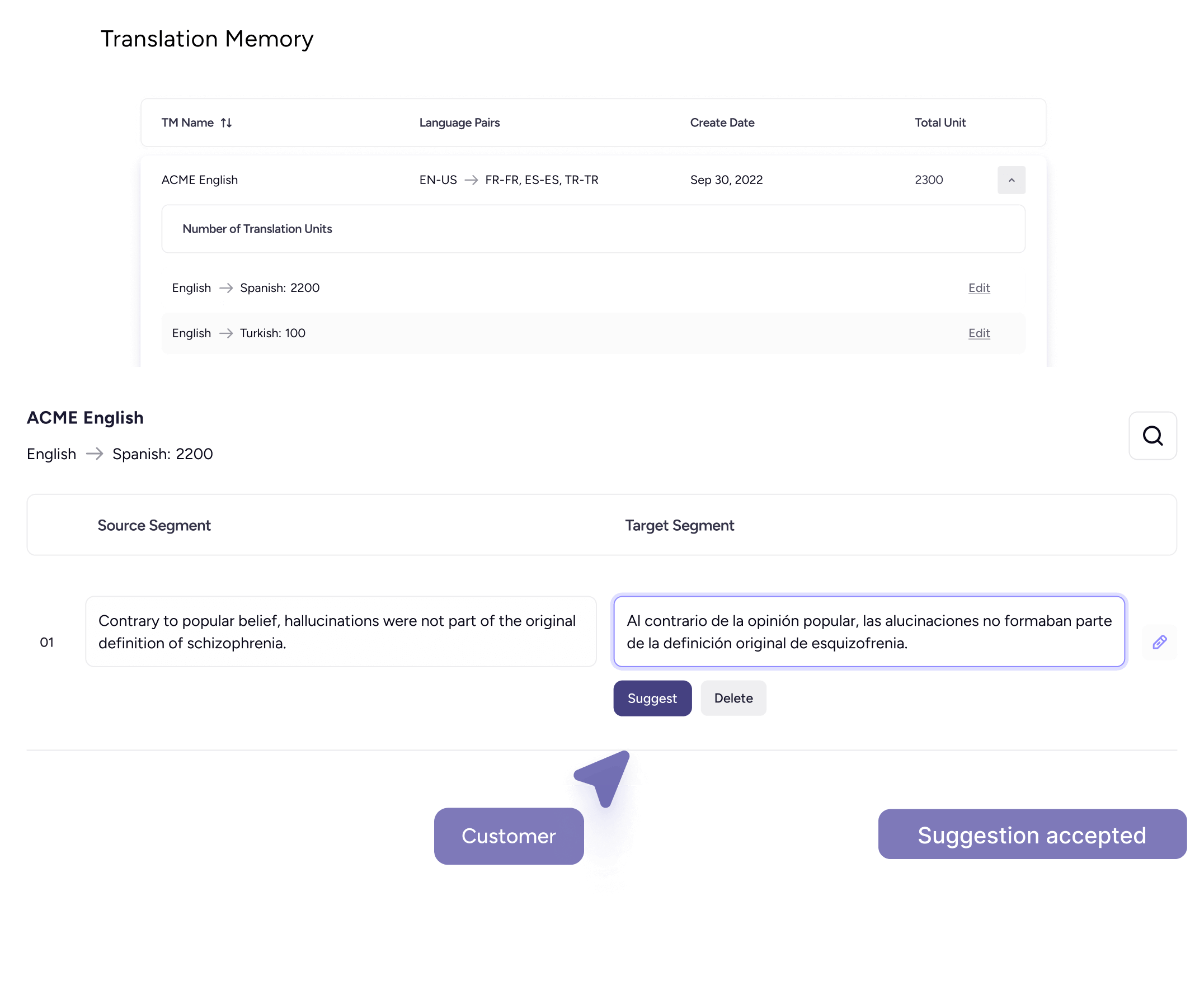 International Regulations
The language barrier challenges companies to reach a global audience fast. Deliver your content to existing and potential international investors with Hareword's translation services in over 30 languages without losing any time.
Health Safety Risks
Terminology accuracy is critical in medical translation, and misunderstanding a term might cause serious outcomes such as patient and personnel deaths. To eliminate such risks, we implement a solid terminology management system, designing multilingual medical glossaries for you to access, download and revise anytime.
Delayed Time-to-Market
Many translation agencies lack the necessary approach and technologies to help global life science companies successfully translate large volumes of clinical data and drug development lifecycles. Hareword divides your large projects into multiple translators, delivering high-quality translations much faster.
Provide better access to your medical services
Drug trial protocols, hospital reports, scientific studies, and more... Medical content can be of large volume and repetitive. The consistent translation of such content requires using smart technologies. Thanks to our Translation Memory advantage, you:
improve your brand's international reputation

cut costs to better allocate your healthcare budget

get your translation faster and use your time wisely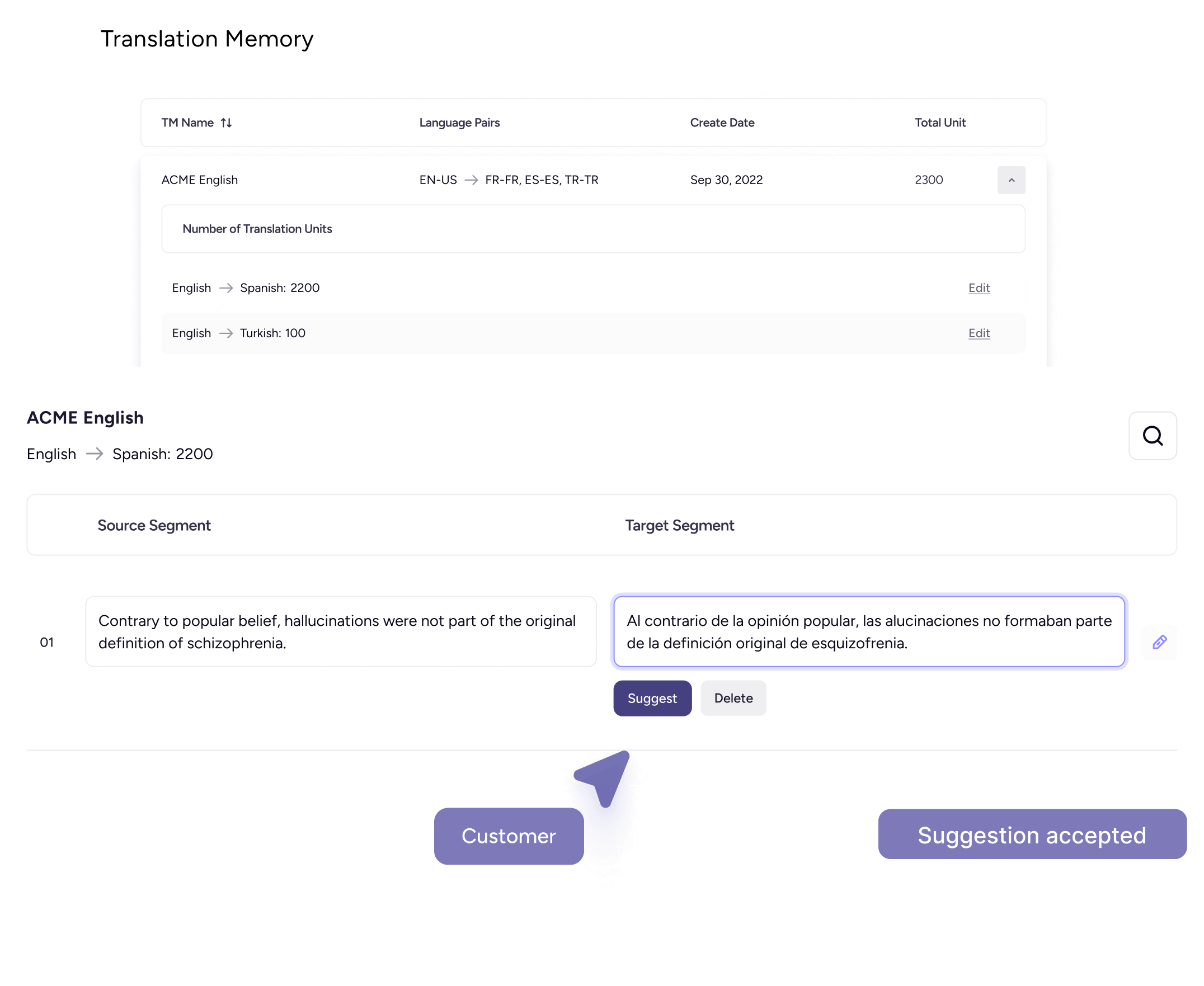 Improve patient outcomes with healthy communication
We translate medical content for many industries, including pharmaceuticals, medical devices, medical technologies, as well as hospitals and labs. Their number one need is always the same: error-free translations. Our Quality Assurance tools and processes;
detect and eliminate all errors to minimize costs

ensure precise and accurate translation outputs

reduce feedback cycles and allow for fast delivery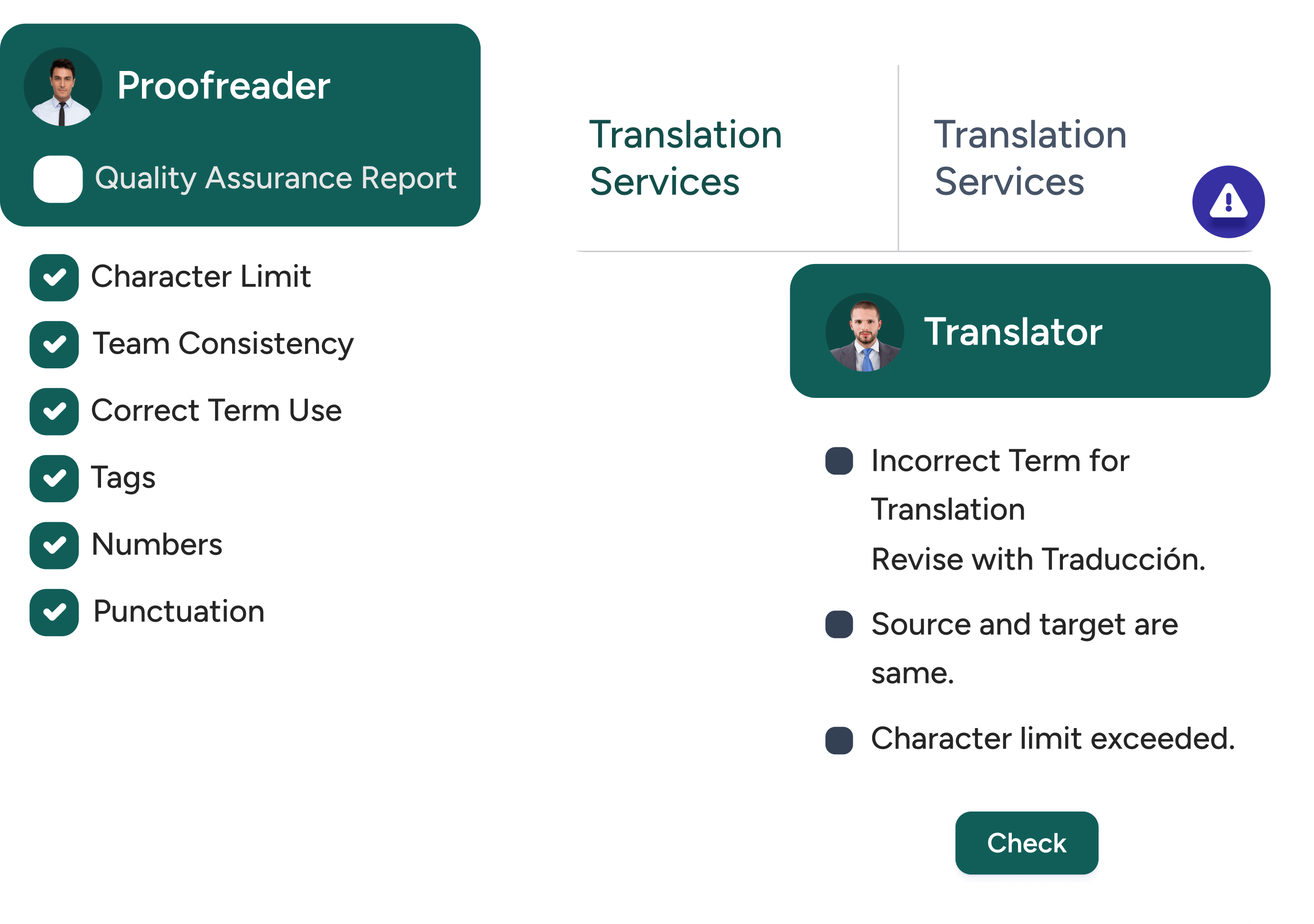 Too much hassle?
Solved.
Medical translation is challenging; all the codes and regulations can put pressure on your shoulders. We aim to take that pressure with our effective features:
Best Stats
Track and calculate translation ROI with detailed statistics.
Team Up
Assign team members to projects and manage all details.
All Invoices
Access and pay all team members' invoices on time from one account.
No Paperwork
Download all original and translation files, even for your earliest projects, at any time.
Dashboard
Monitor all project-related information, such as status, quote, and payment, via the customer dashboard.
Medical Equipment
Get high-quality translations for the approval forms, patents, user manuals, marketing materials, and software of medical devices and equipment.
Clinical Data
Pharmaceutical companies run drug tests and clinical studies, and we can accurately translate drugmaker's documents, drug trial protocols, assessments, patient consent, submission reports, and more clinical data.
Medical Literature
Every study undergoes a defined process, usually including a literature review. Academics, doctors, researchers, and drugmakers might need high-quality translation of articles and reports. We provide it in multiple languages.
Pharmaceuticals
As the patients trust your words, guarantee their safety with the accurate translation of instructions, prescriptions, labels, and product definitions.
Medical Interpreting
Provide improved healthcare access to patients of any origin. At Hareword, we can assign native medical interpreters to a designed location (hospitals, labs, clinics, etc.) to ease the communication between medical experts and patients.
Healthcare Management
Improve your facility's global operations or tap into healthcare tourism with Hareword's medical translation services.
Our customers love us
The work of our project managers is one of the reasons that we have been able to maintain a client satisfaction rate of 98% year after year. They ensure that your project deliverables meet your quality requirements and deadlines.

Antonio KrizmanicGrowth Manager at McKinsey & Company
What You May be Curious About